Diamonds and jewellery are appreciated all over the world for their striking beauty and charm. For the same reason reason, there are innumerable opportunities for the starters to make their name in diamond and jewellery industry with their personal capabilities and passion for learning. Things may look complicated initially, but if you observe the market and its requirements keenly, you will see progress in your career soon.
Having an interest in the diamond and jewelry industry, basic knowledge, and a desire to sell professionally are the main things required to start this business from scratch. The following simple yet effective step-by-step guide will help you to start this career on the right foot.
Acquire Industry-Related Basic Knowledge
Having diamond and jewelry-related basic knowledge is the most crucial thing you need to start a successful diamond and jewelry career. You must be aware of the changing prices, current market situation, and supply and demand in your desired area. Getting certified is an excellent option to enhance your value and in-depth knowledge.
Choose a Career Path Based on Your Interests
Have you ever searched 'jewelry jobs near me' on Google? If you do, you will come to know there are several popular career options available in this field. You have to choose one out of many popular jobs with jewelry and diamond. So, select the option that is of your interest. The common diamond and jewelry career options are:
Diamond and jewelry manufacturer or designer
Diamond and jewelry store manager
Diamond and jewelry lab grader
Diamond and jewelry trader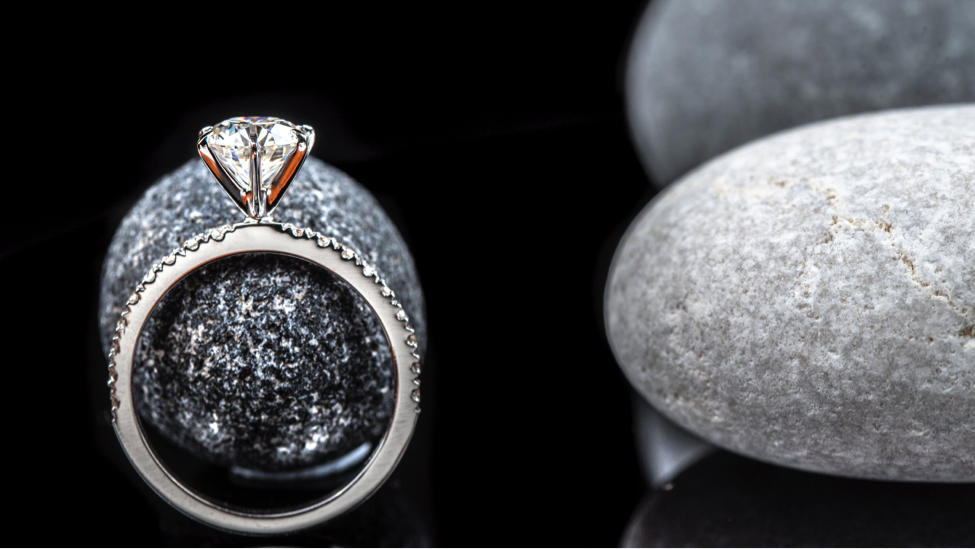 Get the Investment
Like any other business, this business also requires an investment to get started. The best option is to become the investor of your own business. Start your diamond and jewelry career on a small scale initially. Expand it after analyzing the overall success rate.
If you can't support the business financially, look for suitable investors and approach them with a good business plan.
Rent a Place
The next thing you will need to make a name in this market is renting a place in a suitable area. An area with a high demand for diamonds and jewelry but only a few suppliers is the best place to start your new career. On the contrary, your career will take more time to get established if you set up your store in a high-competition area.
Create a Profitable Marketing Strategy
Design a marketing strategy by keeping in mind the latest trends and techniques. Understand your customers to convert every potential customer into a buyer. If you are not good at designing marketing plans, you can get a professional marketer's help.
Sell Your Products
If you are a socially confident person and have good communication skills, you will not have much difficulty in selling your products with the right pitch.
Sharpen Your Skills with Time and Experience
You can get success in your business if you never stop learning about your industry. Trends and techniques keep changing with time so try to stay updated to move ahead of your competitors. If you have a passion for this business, you will learn a new thing every day.
Are you fresher in Diamond and Jewellery Industry? or Would like to change your career path? Mintly has got your back! Find the right job opportunities for you with Mintly.