Dubai is one of the countries where the weddings are celebrated lavishly. The brides are adored with jewelleries. The weddings display the eternal love for gold and diamond. But how to find a job in the jewellery industry, in such a place? In this article, let us discuss how to find a job in Dubai's top jewellery companies. But before learning how to place yourself in top jewellery brand companies, let us dig into top 20 jewellery companies of Dubai and learn more about them.
Top 20 Jewellery Brands in Dubai
Be it traditional jewellery or fashion jewellery, Dubai is known to be the finest jewellery maker all over the globe. But what are the top brands of jewellery in Dubai? Read on to know.
1. Liali Jewellery LLC
Liali Jewellery LLC is a Dubai-based jewellery company with a chain of up-market boutiques. The brand was started in June 1999 and today boasts 20 outlets in Bahrain, Oman, Spain and other UAE's landmark locations. This top jewellery brand specialises in certified diamonds, pearls, precious and semi-precious stones, gold and other customised jewellery. The brand also welcomes the custom design orders which they will manufacture at their facility.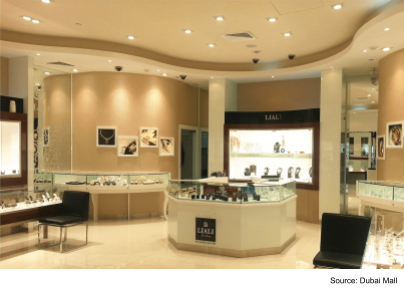 Liali is also known for their innovative concepts in jewellery and their pace to keep up with the latest trends around the world. Liali's collection caters to every price range. They also provide an "Easy Payment Plan" to allow you pay for the jewellery in easy installments. 
If you are aspiring to build a career with Liali Jewellery, send out your CV to alliali@emirates.net.ae . 
Regarding the work life culture at Liali, this is what their page says: 
Headquartered in Dubai, Liali is a highly successful retail jewellery business with over 150 employees. We currently operate in UAE, Bahrain and Sultanate of Oman.
We are successful because we hire, engage and retain talented employees from around the world who match the 'people' capabilities we need. It is equally important for Liali that our employees have their own priorities and career aspirations met as individuals. This alignment of business and employee needs, is the secret behind our continued growth and development.
You will see from our culture, that we aim to create an environment which will attract and retain a committed team of talented professionals who will continue to build on the heritage and reputation of Liali for trust, craftsmanship, innovation and market leadership.  
2. Damas Jewellers
Damas is one of the leading international brands in the middle east. They are also watch retailers. Damas was founded in 1907. Today, they own more than 300 stores in the middle east. Most of the stores are located in the GCC region.
The Les Exclusive boutique of Damas contains some of the world's most exclusive luxury collections. The designs are opulent and high-glam for certain. 
If you are looking to get into a job in Damas Jewellers, you can create a job alert for their jobs in LinkedIn . You can apply for the jobs through various job sites such as Jumbo Careers, Gulf Talent, and Mintly . 
3. Cartier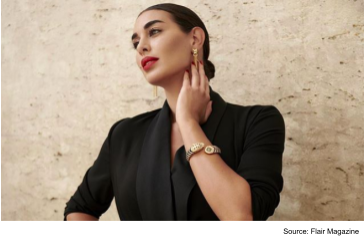 Cartier was founded in 1847 in Paris. The brand stands for the most esteemed Maisons in the luxury goods industry. Cartier is known for its high jewelry creations and watches, perfumes and prestige accessories. Each product of Cartier symbolises craftsmanship, elegance, aesthetics, quality and excellence. This popular brand is also known to serve royalty and celebrities.
If you want to find a job for yourself with Cartier, you need to check out their career page . They list their job openings on the website. 
According to Cartier, their work culture is explained as follows: 
Everyone has their own path in life. We follow our dreams, nurture our talents and move with a sense of pride. We are free spirits, exploring a world of possibilities. Take your next step with Cartier.
4. Dhamani Jewels
Dhamani jewels is known for its wholesale supply of precious and semi-precious stones to jewellers worldwide. The brand also provides the facility to the customers to have personalised jewellery. Dhamani Jewels' outlet has ornaments with a spectrum of stones, including rare coloured diamonds such as yellow, pink, blue, brown.
If you are looking for job opportunities at Dhamani, you can follow their linkedIn page and apply to their jobs or refer to other job sites.
5. Pure Gold Jewellers
Pure Gold Jewellers is a brand that has been consistently delighting the customers with excellence and innovation. The brand took a shape in 1989 with the first Pure Gold Jewellers. Within three decades, Pure Gold Jewellers have matured over the years with more than 125 stores in the Middle East, Asia, and Europe. 
Pure Gold Jewellers caters European and Asian sensibilities by partnering with Italian designers to create exquisite jewellery pieces. With its latest design and a range of innovative conpet, Pure gold Jewellers has become one of the leading jewellers in Dubai. 
6. Tiffany and Co.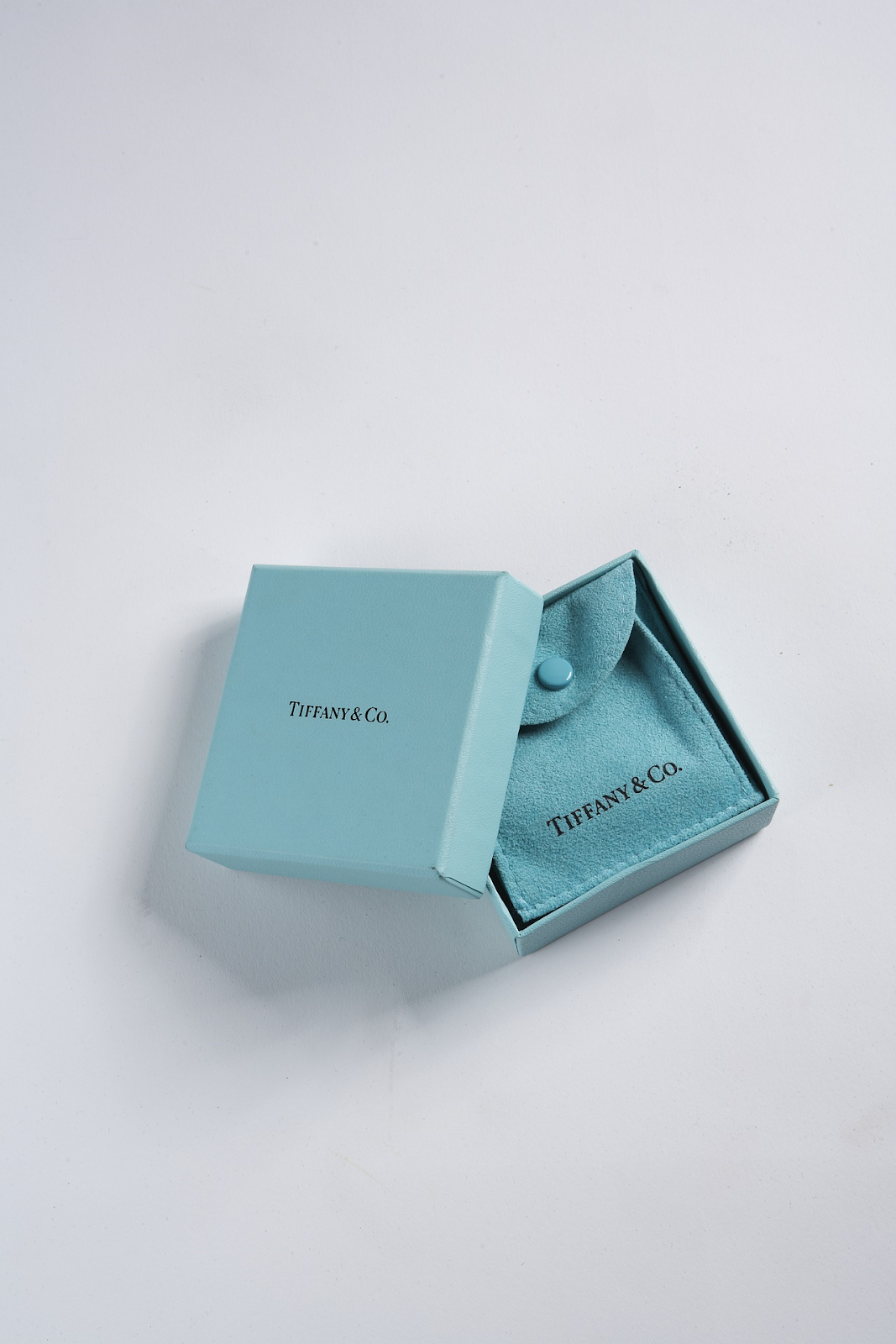 Tiffany and Company , colloquially known as Tiffany or Tiffany's, is an American luxury jewellery store which is also known for diamond jewelry and has specialty retailer shops in Dubai. Tiffany sells jewelry, sterling silver, china, crystal, and other accessories. They also sell some leather goods. But what makes Tiffany's brand a tempting one is their jewelleries wrapped in their iconic blue box with white satin ribbon that offers "American" aesthetics, unlike UAE's ornateness.
Career with Tiffany & Co:
If you are looking for job opportunities with Tiffany and Co, you can visit the career page and apply for jobs. Tiffany & Co. also offers immersive training and real-life coaching opportunities for the leaders of this generation, through their Tiffany Academy for Excellence and Diversity in Retail Leadership.  
According to Tiffany and Co, they explain the career growth in their organisation as follows: 
At Tiffany, we believe that when you grow as a professional, we grow as a company. That's why we're committed to offering meaningful opportunities for professional development and career growth to all employees.
Our employees are empowered to take the lead in their career journey.
It's your career and there's no one more invested in your future than you. We encourage employees to take the lead in identifying their individual career goals and development opportunities. Managers are partners, trained to help uncover aspirations and identify relevant developmental experiences to support continued growth.
Additionally, we offer a range of world-class career development resources to support employees and managers to identify engaging growth experiences. Examples include:
Instructor-led training to enhance professional skills or leadership capabilities

Online learning offerings, including LinkedIn Learning, a premier on-demand learning resource

Education assistance, including tuition reimbursement and forgivable loan programs to support your continuing education

Varied opportunities for internal networking, mentoring and learning from others across Tiffany

Career maps and planning tools to uncover interests, career goals, strengths and greatest opportunities for development

Conversation guides and workshops to help managers and employees have meaningful development conversations
7. De Beers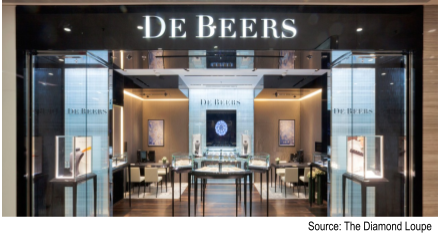 De Beers has an outstanding heritage of diamond expertise since over a century and the expertise was utilised in their innovation and creativity  since the beginning of De Beers Diamond Jewellers in 2001. Their unrivalled legacy in exploring, mining, and creating clean cut diamonds made the group a world's leading diamond company. 
The brand is well-known for its rocks, the size of one-dirham coins or diamonds the size of pinheads. 
If you are looking for a job in De Beers group, you should visit their dedicated career page . 
De Beers, as they claim, offers jobs that create a positive impact in employees' lives. They celebrate diversity while building a brilliant future for their community. Here is how De Beers explain themselves:
At De Beers Group, we're focused on more than just diamonds. We're driven by a desire to make life brilliant for our people, our customers and those living in the communities where we operate. And we're working to define a new world where brilliance is achieved every day.
A world where every employee is safe, has equal opportunity, and is equipped and empowered to make a difference. A world where innovation and opportunity are the status quo. A world where communities are cared for and our natural world is protected.
That's why we invest in our people – their personal growth, training and wellbeing. It's why we're committed to creating a positive impact across everything we do, creating a lasting legacy through projects like our elephant translocation programme, local entrepreneur support and community health initiatives.
We're a business that thrives on the creativity, passion and knowledge of our people.
8. Damiani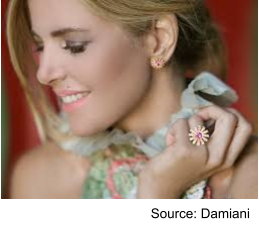 Damiani is an Italian brand known for its superior quality jewellery and the finest timepieces. Their jewellery pieces range from fine jewellery, pendants, necklaces, bracelets, to diamond rings. The customers in Damiani shop can experience five times more assortment than a traditional jewellery store. The brand is perfect for people who are looking to spend big bucks for intricately-crafted jewelleries.
If you want to seek a career in Damiani, you need to visit their career page and apply. 
9. Mamiya Jewellers 
Mamiya Jewellers was established in 1966 in Dubai. The brand started as a retailer into 18 carats gold and diamond jewellery. With their high standards in quality, the company met the aspirations of their clientele over a period of time. Now, the brand is known for its own unique style in 18 carats gold and platinum jewellery. 
10. Chemmanur Jewellers LLC
Chemmanur Jewellers is a product of family business. The tradition of jewellery designing, making, and selling jewellery pieces has been passed on over generations, for more than a century now. The family business started in 1863 and it was set up as an organized business in 1976 in Thrissur, Kerala. Today, Chemmanur jewellers have gained the trust of its customers and are known as one of the respected jewellers.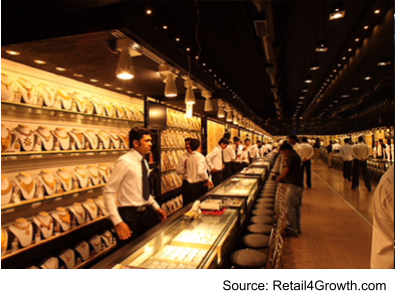 From gold to silver jewelry, Chammanur jewellers have produced their own product by blending the trend and tradition without compromising on the quality. The retail outlets of Chemmanur are wide spread across South India and Middle East such as Dubai, Abu Dhabi, Bahrain, etc.
Find jobs openings in Chemmanur Jewellers LLC in their career page . The work culture in this company is explained as below (available in Chemmanur Jewellers webpage):
Our work culture is totally driven by the love for gold. You will find that our people are well-informed about the nuances of this industry. At Chemmanur, we groom them and offer a friendly environment to learn and grow. We are committed to our core values and it reflects throughout our organization. Most importantly, Chemmanur ensures that our people enjoy what they do. We believe in having enjoyable work environments, joyful association, strong brotherhood and eventually a happy people force.
11. Khalifa Jewellers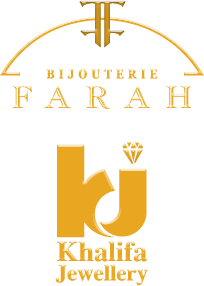 Khalifa Jewellers are the wholesalers of finished Silver Jewellery products based in the United Arab Emirates. Their showroom is a home to a wide array of the latest fashionable designs and are offered at competitive prices. The client base of Khalifa Jewellers are in the Gulf Cooperation Council (GCC) region, Middle east region and far east region. Khalifa jewellers have also gained reputation as the primary supplier of machineries and tools for goldsmith's and factories.
If you want to find a job at Khalifa jewellers, you should check out the job sites that cater different job opportunities in jewellery companies of Dubai.
12. Sky Jewellery
Sky Jewellery has set the top standards in the field of luxurious jewellery with the help of its three decades of experience in the industry. With the headquarters based out of City of Gold itself, Dubai, the outlets are placed in various places such as Doha, Qatar, Oman, and UAE. Sky jewellery has also attained the fame of being known as a leading source of premium jewellery in the Middle East. 
With a vision to be a preferred choice for generations at par , they are endorsing elegance every time, everywhere ensuring value for money forever proving to mettle with the best practices in the trade. 
If you want to be a part of an amazing team of Sky Jewellery and wish to cherish the dreams of the common people, follow their website and apply for jobs on their career page .
13. Taiba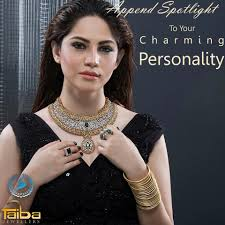 Taiba jewellery was found in 1998 in the famous Dubai Gold Souk. Over the years, the unique designs have won the hearts of millions. With the elegance and delicacy and the rich heritage of over 40 years of authentic Middle Eastern Jewellery crafting experience, the brand has created the magic that makes the women seek for. Each jewellery piece has the grandeur and grace through the unique work of art crafter in the Arabian soil, at the heart of Dubai by skilled designers and artisans. The manufacturing units of Taiba jewellers is set in the UAE and has more than five hundred well-experienced craftsmen.
Taiba has also been recognised by the Guinness book of world Records for creating the world's heaviest 18 carat gold ring. 
If you are keen on getting a job at Taiba in Dubai, follow their LinkedIn page . You can also apply for jobs at different job search websites such as glassdoor, Mintly. 
14. Lifestyle Fine Jewellery
Lifestyle LLC has traded fine diamond jewellery and watches in the United Arab Emirates since 1997. In 2006, the company embarked on a journey to expand themselves in the medium and high end market. To succeed in this journey, they changed their product base and renovated all their retail outlets. They even revised their corporate identity. 
By the end of 2016, Lifestyle scheduled to have 40 outlets in the UAE, Bahrain, and Qatar. The distinct advantage Lifestyle Fine Jewellery over its market competitors is a formidable support from its parent company Aaron Shum Jewellery in Hong Kong.  
If you are looking for an amazing career opportunity at Lifestyle Fine Jewellery, visit their career page . 
15. Van Cleef and Arpels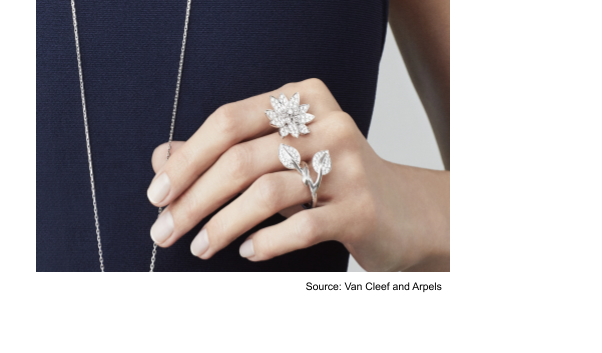 Van Cleef and Arpels is French jewellery, watch, and perfume company that was founded in the year of 1896. The founders were Alfred Van Cleef and his uncle Salomon Arpels of Paris. The jewellery pieces of Van Cleef and Arpels often feature flowers, animals, and fairies and have been adored and worn by style icons such as Duchess of Windsor, Elizabeth Taylor, and Grace Kelly. The jewellery company has retail outlets in the Middle East and South East Asia. The outlets include standalone boutiques, boutiques within major department stores, and in independent stores.
The standalone boutiques are mostly located in Geneva, Milan, Shanghai, and Paris. 
Be a part of this amazing jewellery brand by applying for jobs through their career page .
The webpage of Van Cleef and Arpels explains their values as follows:
The Maison encourages all its team members to interact with one another and work together in a positive and constructive manner to uphold the Maison's level of excellence by exemplifying the values of care, no compromise, transmission, creativity, curiosity and ambition . 
About their work culture, this is how the brand talks:
Van Cleef & Arpels wants to give all its employees an opportunity to feel fulfilled in their jobs and grow in an environment that is compassionate, challenging and goal-oriented. It is everyone's responsibility to embody these values every day so they are ingrained and passed on.
16. Kalyan Jewellers
Kalyan Jewellers known for its fair and ethical business practices has been a fulfilling brand in the market. The brand has the latest jewellery designs among Gulf countries. With a shop in gold souk and many other places, the jewellery pieces in these shops are top in quality, value for money and highly noted for its customer service. The unmatched jewellery collection is made of unique designs with utmost delicacy. They have an exclusive collection of affordable diamond jewellery. THe perfect finish of each piece makes it stand out of the crowd. 
The products available of Kalyan Jewellers include antique jewellery, gold jewellery, precious stones, heritage jewellery, dancing diamonds, naturally designed diamonds, diamond jewellery, and uncut diamonds. 
If you want to be a part of the amazing team of Kalyan Jewellers, you can search for jobs in the career page available on their website. On the other hand, you can also apply for the jobs through various job sites. Mintly is certainly one of them. 
17. Malabar Jewellers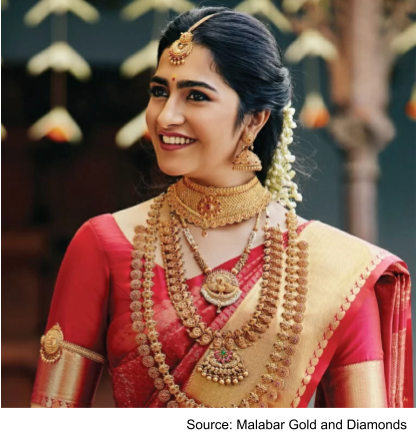 Malabar Group was founded in 1993 by a team of enterprising entrepreneurs, let by the visionary leader, the founder of Malabar Gold and Diamonds company, Mr M P Ahammed. He explored beyond his immediate circle of the agri-corp industry to establish a jewellery trading company. The company was founded in India, at a historical city called Kozhikode. 
Since the founding of the company, the brand has been consistently striving to keep the golden spirit of the brand alive. The Malabar group has remained constant, in its successful forays nurtured by expertise, vision, and guidance. The empire of this company has been built on Trust, Teamwork, and Goodwill.
Finding a job at Malabar Gold could be a task. If you are not sure how to do it, read about it here . 
The website explains its work culture and life at Malabar group as follows:
Malabar Group fosters an inspiring workplace by offering excellent employment opportunities and a conducive working environment. The exposure at Malabar Group enables the team members to unlock their true potential and become globally competent. Our work culture promotes equal opportunities. Team Members at Malabar Group gain a great deal through:
All are considered as Management Team Members.

Highly trained, motivated and talented team led by a visionary leadership.

A safe, secure and non discriminatory working environment

Careers that span across functions, business sectors and geographies.

Opportunity to invest in the company and become business & function heads.

M- Connect mobile application for internal interface.

Excellent training and development programmes to learn, develop and grow as professionals.

Performance Management System enables sharper goal setting with open performance conversations and a transparent feedback mechanism.

Monetary and nonmonetary benefits.

Profit Link Incentive system.

Succession Planning is a process for identifying and developing internal talent with the potential to fill critical positions.

Employee welfare measures like Medical Insurance, Life Insurance, etc.

Bonus and festival allowances

Employee state insurance/ Medical allowances

Provident Fund/ Pension schemes.

Free Food and accommodation facilities.

And, many more benefits.
18. Joyalukkas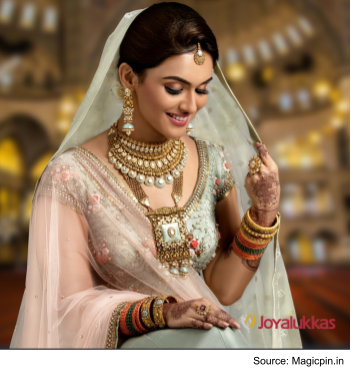 Joyalukkas Group was founded in 1987 and now, has rapidly expanded its foothold all over the globe. The group now proudly flaunts 10 million customers, employing a highly committed and satisfied team of over 8,000 people in 11 countries. The grand success of the brand has been driven by uncompromising commitment to the quality of jewelleries. Joyalukkas jewellery was the first jewellery retailer to be awarded with both the prestigious certifications: ISO 9001:2008 and 14001:2004. Joyalukkas has been hailed as the world's favorite jeweller too. The jewellery chain has also been conferred with the honor of the Retailer of the Year in the Middle East.
To find a job in Joyalukkas, Dubai, you need to submit your resume through their website . 
The website describes the career at Joyalukkas as follows: 
We offer unrivalled progression with a broad range of exciting careers. To support the rapidly increasing demands in local and overseas markets we are looking for enthusiastic, energetic, flexible team players who will enjoy the excitement and challenges of working for a very successful and rapidly expanding organization. As a customer focused company, we also look for people with a passion for delivering excellent customer service to our customers.
Our recruitment is based on competencies or sets of behaviors, skills and knowledge and will focus on finding the best people for the available jobs. The selection process may involve several stages.
19. Khushi Jewellers
Khushi Jewellers is a Dubai-based and Indian-owned brand of jewellery. The brand is known for ethnic-inspired antiques and modern pieces that wouldn't look astray on the bollywood set. The jewellery pieces displayed here are best for people who have the love for expensive costume-style jewellery. The headpieces and chest plate-style necklaces are gracefully divine in designs.
If you want to find a job at Khushi jewellers, you should check out the job sites that cater different job opportunities in jewellery companies of Dubai.
20. Pomellato Dubai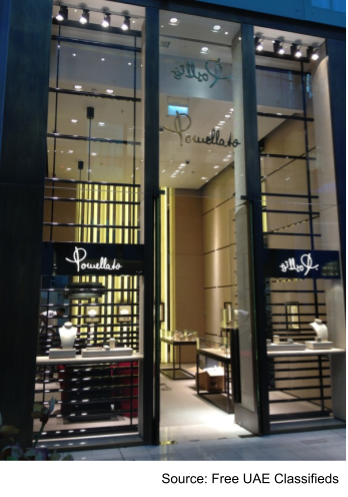 Pomellato was founded in 1967 at a handicraft workshop. It was a revival of ancient Milanese goldsmith's traditions infused with modern innovation and contemporary spirit.
Pomellato Dubai is located in Dubai mall and Harvey Nicholas. The brand is known for its top quality jewellery in a constant quest for balance among creativity, stylistic consistency, innovative technology, and craft skills. THe jewel pieces here are made of yellow, white, and rose gold. 
If you want to find a job at Pomellato Dubai, you should check out the job sites that cater different job opportunities in jewellery companies of Dubai.
The above mentioned jewellery brands have made a name for themselves in Dubai. And getting into these brands can be quite a task. You can apply through career pages, LinkedIn jobs, or through the easiest way available - by applying through Job sites. 
Mintly works as hiring partner for various Indian and international jewellery brands across India, US and the UAE. Keep watching our space for the latest jobs and explore the right jewellery job opportunity for you.