Ludhiana, known as the industrial hub of Punjab, offers diverse job opportunities ranging from manufacturing, textiles, and hosiery to IT and services. With a booming economy and a thriving entrepreneurial spirit, finding a job in Ludhiana can be an exciting prospect for job seekers. Here are 10 practical tips to help you navigate the job market and find the right opportunity in this vibrant city.
Understand the Job Market in Ludhiana
Ludhiana, often referred to as the Manchester of India, boasts a dynamic and diverse job market that caters to a variety of skills and professions. The city's economy is anchored by its robust textile industry, particularly the hosiery sector, which provides employment to millions of people. Job seekers can find opportunities as weavers, assemblers, wholesalers, dispatch executives, and in many other roles within this sector.
Companies like Vardhman Textiles Limited, Trident Limited, and Nahar Industrial Enterprises are some big names in this sector. Moreover, industries such as auto parts manufacturing and agricultural equipment are also prominent. It's crucial to research these industries and understand where your skills can best fit in.
Job Growth in Ludhiana
In recent years, there has been a concerted effort to enhance the skilled workforce in Ludhiana. For example, it was estimated that by 2022, Ludhiana aimed to create around 3 lakh job opportunities for skilled workers. This ambitious goal reflects the city's commitment to fostering a talented labor pool and providing ample employment prospects for its residents.
The job market in Ludhiana is not limited to the textile industry. The city has a thriving small-scale industrial sector encompassing manufacturing units that produce industrial goods, machine parts, auto parts, household appliances, and other items. This diversification offers job seekers a variety of roles across different skill levels and professional backgrounds.
To navigate Ludhiana's job market, various career counseling services are available to help individuals understand different career paths, industries, and job markets specific to the region. Jobbank-Ludhiana is one such platform that connects job seekers with suitable job opportunities by aligning their skills, qualifications, and career goals with the demands of the local market.
For those seeking employment in Ludhiana, it's essential to be aware of the economic drivers of the city and to possess or acquire skills that are in demand. With its expansive textile industry and growing number of small-scale industrial units, Ludhiana offers a promising job market for both entry-level workers and skilled professionals.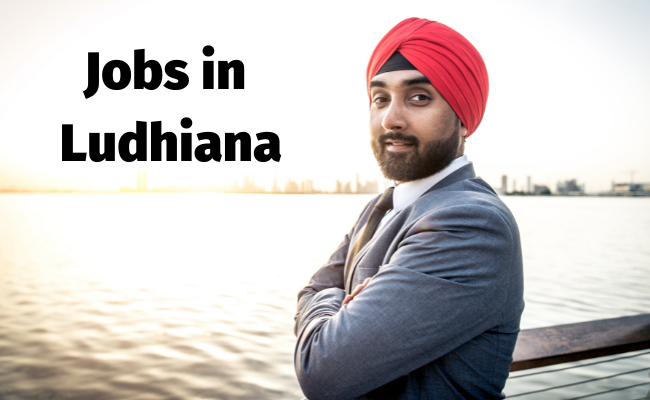 Networking in Ludhiana
Building professional relationships can be a powerful tool in finding a job. Attend industry-related events, join local business associations, or engage with professionals on social media platforms like LinkedIn. Make sure to communicate your career interests and seek advice from experienced individuals in your field.
Online Job Portals
In the bustling industrial city of Ludhiana, job seekers have a dynamic and user-friendly ally in their career pursuits: online job portals. These virtual platforms have revolutionized the way individuals search for Jobs in Ludhiana, offering a plethora of opportunities across various sectors. With the advent of technology, these portals have become a go-to resource for both employers and job hunters, streamlining the recruitment process and making it more efficient.
Online job portals in Ludhiana provide a comprehensive database where employers post job openings and candidates can apply for positions that match their qualifications and interests. For instance, platforms like Naukri.com showcase a wide range of job listings in the city, from entry-level positions to senior managerial roles. Similarly, APNA offers a curated list of opportunities, including management of online portals for apparel manufacturing firms.
These platforms often feature user-friendly interfaces, allowing job seekers to filter searches according to industry, job type, experience level, and other criteria. This ensures that candidates can find relevant Jobs in Ludhiana without sifting through unrelated listings. Additionally, many online job portals provide valuable resources such as resume building tips, career advice, and information about local job fairs.
Moreover, the flexibility of these portals means that applicants can explore opportunities for work-from-home or part-time positions, catering to a diverse range of job seekers. Apna.co is another example where people can find various jobs including for freshers and women. You can filter by offering a more inclusive job market.
If you are looking for specific jobs in Jewellery, Luxury Retail, Gemstones or Mining, you can search in niche based hiring marketplace such as Mintly.
Local Newspapers and Classifieds
Don't underestimate the power of traditional media. Local newspapers like 'The Tribune' or 'Punjab Kesari' have classified sections that list job vacancies. Regularly checking these can uncover some hidden job opportunities not listed online.
Classifieds are traditionally the go-to section for many employers to advertise openings, from entry-level positions to more specialized roles. Newspapers not only provide a snapshot of the local job market but also allow applicants to understand the economic landscape of the region. Whether you're seeking part-time work, full-time careers, or freelance gigs, the classifieds in Ludhiana's newspapers can be an excellent starting point.
Moreover, job listings in these print media are often accompanied by important details. You include details such as job descriptions, required qualifications, and contact information for easy application. In today's digital age, many local newspapers also have online portals. This is where the classifieds are updated regularly, making it easier for job hunters to access the latest jobs in Ludhiana from anywhere.
Professional Resume and Cover Letter
A professional resume and cover letter are essential tools for securing jobs in Ludhiana. Your resume should highlight your relevant skills, experience, and accomplishments, tailored to the specific job you're applying for in Ludhiana. It should include keywords related to the job, such as Interested in Finding Jobs in Ludhiana. This can ensure that your CV gets noticed by applicant tracking systems and hiring managers.
When writing your cover letter, be sure to express your enthusiasm for the job in Ludhiana. You explain how your skills and experience make you a strong fit for the position. Use the cover letter to further emphasize your interest in working in Ludhiana. Also add why you are the ideal candidate for the job.
In both your resume and cover letter, it's important to showcase how your background aligns with the needs of the Ludhiana job market. Highlight any relevant experience you have in Ludhiana or similar locations. Do you have any specific industry knowledge that is pertinent to jobs in Ludhiana?. Add them.
Crafting a compelling resume and cover letter tailored to jobs in Ludhiana can significantly increase your chances of securing interviews and ultimately landing the job you desire in Ludhiana.
Skill Development and Training
With the evolving job market, Jobs in Ludhiana are no longer just about having the necessary qualifications. They are increasingly about possessing a set of finely-honed skills. It can contribute to the productivity and innovation of local businesses.
Recognizing this, numerous skill development centers have emerged throughout Ludhiana. They are offering specialized training programs designed to meet the specific needs of various industries. These centers aim to bridge the gap between academic education and the practical skills required in the workplace. As a result, they have become crucial in enhancing the employability of job seekers and facilitating the career advancement of working professionals.
For individuals looking for Jobs in Ludhiana, engaging in such training programs can be a significant step forward. These programs offer hands-on learning experiences, often led by industry experts. This can lead to certifications or credentials that are highly valued by employers in the region. Moreover, for companies in Ludhiana, investing in the skill development of their workforce is a strategic move. It can lead to increased efficiency, innovation, and competitiveness in both local and global markets.
Job Fairs and Career Events
Job fairs are excellent venues for meeting multiple employers under one roof. Keep an eye out for career events at local universities or those organized by the government. These events can provide opportunities for on-the-spot interviews and networking.
Employment Agencies and Consultants
Another avenue to explore is registering with local employment agencies or recruitment consultants. They can help match your profile with suitable job openings. It is often with companies that rely on these agencies to find potential candidates.
Exploring Freelancing and Remote Work
The gig economy is growing, and many companies in Ludhiana may offer freelancing or remote work options. Websites like Upwork or Freelancer can be a starting point. It is for those looking to offer their services on a project basis.
Interview Preparation
Interview preparation is a crucial step in securing a job and making a positive impression on potential employers. It involves researching the company, understanding the job requirements, and practicing common interview questions. To begin, it's important to thoroughly research the company, its values, culture, and recent achievements. This demonstrates genuine interest and helps tailor responses during the interview.
Prepare well with understanding the common questions in interviews. It is important to strategize the approach to cracking the Interview.
Understanding the job requirements and being able to articulate how your skills and experience align with them is essential. Additionally, practicing common interview questions and preparing thoughtful, concise responses can help boost confidence and reduce anxiety during the interview.
Another aspect of interview preparation is dressing appropriately for the company culture and role. Professional attire reflects respect for the opportunity and conveys a positive first impression. Practicing good body language, maintaining eye contact, and exhibiting confidence are also important aspects of preparation.
You should be well prepared with what questions may come. Get ready preparing relevant examples to demonstrate skills and experience can showcase readiness for the role.
Final Thoughts
In conclusion, finding a job in Ludhiana requires a strategic approach. It combines understanding the local job market with networking and leveraging both online and offline resources. By following these tips, you can increase your chances of securing a job in this dynamic city.
Remember to stay persistent, keep learning, and maintain a positive attitude throughout your job search journey. Good luck!