Who is a Jewellery Appraiser ? What is the role of a Jewellery Store Manager? What degree would it require becoming a Jewellery store manager? How much training would be needed before one can get a job at a jewellery store? How much salary can a jeweller expect to make? What career growth a salesperson in a jewellery store can expect? 
A career in jewellery making is one of the most rewarding career options. If you have a knack for designing and a creative interest in crafts, then you might probably be fit for a career in jewellery making. But before you plan a career in jewellery making and get a role in your dream jewellery store, you must know that it takes five years to complete a designing course in jewellery making and an ample amount of training before you get a job at a reputed jewellery store.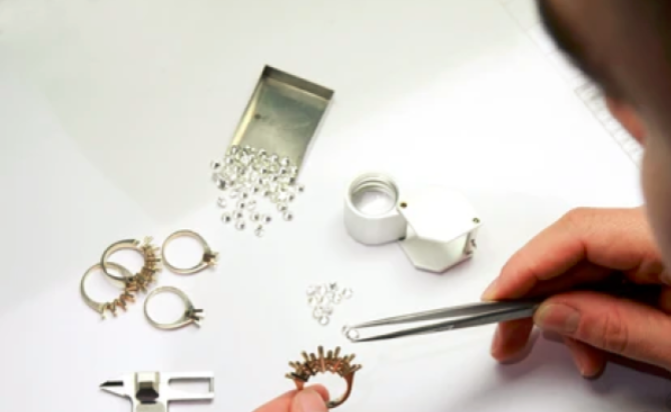 Working as a jewellery designer is a great way to nurture your creativity and explore your knowledge in designing through your craftsmanship. But besides creating and selling jewellery at a store, you must also be a great salesman if you are working at a jewellery retail store or have a jewellery boutique of your own. You need to have strong communication skills and be a good listener to understand what your customers are exactly looking for. As a salesperson, you need to hone the skills to help translate your customers' ideas into concrete jewellery pieces that fit their requirements well. For instance, helping them find the best engagement ring, the gorgeous bracelet, or finding that rightly sized toe ring can be a very rewarding role that you will truly enjoy.
Benefits of working at a jewellery store
Working in a jewellery store can be like working in a treasure store. You get to go to one of the most expensive places and spend your entire day doing what you like the most! Surely, the role demands a lot of hard work; you need to be alert and cautious all the time, but you also get an opportunity to indulge your love for all things bright and stunningly beautiful. Along with that, working at a retails store, you get to be a part of your customers' happy occasions. From special days to birthdays, weddings and anniversaries, you share their joy through the designs you create and the pieces of jewellery you sell.
Read Further: Career Opportunities with Top 50 Jewelry Brands in the World
What are the different roles in a jewellery store?
The opportunities are plenty when it comes to choosing a role in a jewellery store. From becoming a CAD jewellery designer, crafting the designing as a goldsmith, to managing the store and selling the product, you can fit into any of these roles with the right education qualification and years of experience.
Here are the popular roles in retail jewellery stores that you can look at.
Jewellery Sales Professional
As a retail jewellery sales professional or as a jewellery sales associate, your role will involve working at dedicated jewellery stores, counters or kiosks and help provide the customers a smooth shopping experience. Whether you work in a jewellery shop that sells imitation and fashion jewellery or you work in brands like Tanishq or Kalyan Jewellers who are known for selling jewellery made of gold, silver, diamond and other precious stones and metals, your work will remain the same more or less.
Skills required to become a Retail Jewellery Sales Professional
As a jewellery store associate, you need to interact with the customers and clients, and have the ability to meet customers' demands and ensure customer satisfaction. Hence, as a sales professional, you need to be friendly, enthusiastic and even-tempered, and have a strong command over verbal and non-verbal communication. You need to have a sound knowledge of the product you will sell. With a certain amount of product knowledge training and hands on experience, you can become an excellent jewellery sales professional.
Jewellery Store Manager
Whether you are managing your own jewellery store or a web-based business, running your boutique, or working for a large corporation, a career as a jewellery store manager is wholesome and highly rewarding. Many retail stores, big or small, often promote from within and successful store management can help lead your career into great heights.
Skills required to become a Jewellery Store Manager
As a jewellery store manager, you need to oversee everyday operations in stores selling precious stones and metals. Your day in and day out work includes supervising and training old and new employees, recruiting new staff, resolving customer complaints, budgeting, maintaining inventories, tracking and updating records, and implementing sales and marketing campaigns to increase sales. Hence, as a store manager, you need to have strong management and analytical skills, customer service orientation and communication skills, as well as have sound knowledge of jewellery and its numerous types and their market cost.
Bench/Manufacturing Jeweller
A bench jeweller, often recognised as a goldsmith, is responsible for all the major work involved in turning a raw casting into a piece of concrete jewellery. From fitting ornaments, straightening them, assembling parts and setting precious stones and metals, and giving the final touch to repairing intricate jewellery antiques, they are responsible for crafting jewellery. Basically, they are artisans who use a combination of skills to convert any CAD designed jewellery ideas into real ornaments that can be worn.
As a manufacturing jeweller or a bench jeweller, you may work in jewellery stores, jewellery manufacturing businesses or even work at your own studios.
Skills required to become a Bench/Manufacturing Jeweller
As a bench jeweller, you need to have a sound knowledge about all kinds of jewellery and metals. At times, you might also need to have the knowledge of CAD to understand design ideas and implement them while crafting the ornament. One of the most essential skills that as a bench jeweller you need to have is an eye for perfection. You need to be very detail-oriented and patient, as most jewellery work involves completing a series of small, careful steps using sharp tools and flames.
Jewellery Designer
Jewellery designers are usually drawn to this profession by a passion for artistic pursuits, creativity and fashion. With the rapid change in fashion trends, there is a frequent change in style. Hence, jewellery designers need to have a lot of creativity, imagination and technical knowledge to create jewellery that goes with the current trend. They may work with jewellers or store customers to create unique jewellery pieces, or they work for manufacturers, developing and creating new design collections for brands. Once you create a name of your own in the market, you can also start your own business and sell designer jewellery under your name.
Skills required to become a Jewelry Designer
The most important skill to become a jewellery designer is to have strong designing skills and ideas. As a designer, you need to be very detail-oriented and comfortable working with several online and offline tools. You must have sound knowledge in computer-aided programs to be able to add minute detailing to your designs. While being creative is a must in this line of job, being able to meet deadlines and having organisational skills are equally important to climb the success ladder.
Jewellery Lab Grader/Quality Assurance Technician
If you love your science classes and have an interest in diamonds, stones and all things glittery, then the role of a lab grader or a quality assurance technician is just perfect for you. Also known as gemology, it is a branch of science that deals with the study of gemstones. As a gemologist or a lab grader, your role will involve identifying, grading, and appraising gemstones. You can work for a wholesaler or manufacturer as a quality assurance technician and help them with identifying and performing quality analysis tests on diamonds and precious gemstones.
Skills required to become a Jewellery Lab Grader
As a quality analyst, your wealth of knowledge will encourage customers to rely on you in carefully analysing and appraising special ornaments, expensive stones, or their family heirlooms. As your main role is to study carefully and certify the genuineness of gemstones and diamonds, you need to develop your concentration and perfect your time management skills.
The next question is, how do you get there? 
The first step towards a successful career in the jewellery industry is to get a good score in your 10+ 2 and graduation. Several jewellery job roles demand experience and a strong verbal and non- verbal communication skills along with subject matter expertise.

There are several paths you can follow to fulfil your dream and get a job in one of the top jewellery brands.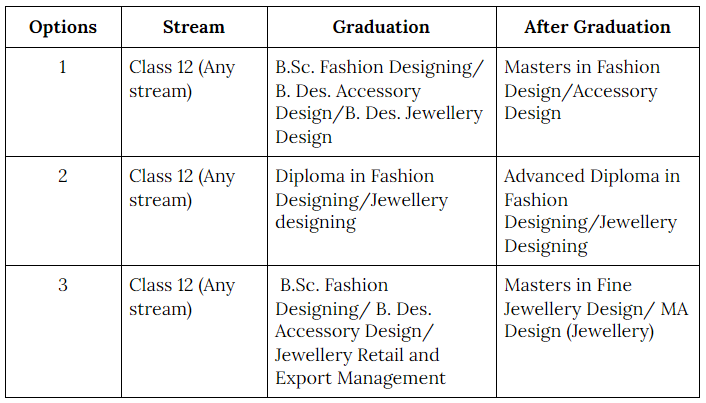 Job Opportunities via Mintly
If you are looking for an opportunity to shine in the jewellery industry, showcase your talent and want to get noticed by the right brand, then Mintly is your go-to platform. With Mintly, you can rest assured to land into your dream role and pursue a successful career in this profession.
The platform provides :
Customised solutions to your jewellery brand search.
Connects you with brands from any part of the world
Helps in accelerating business growth by identifying the right approach.
Click here to visit the website and know more about current job offers in top brands.
.