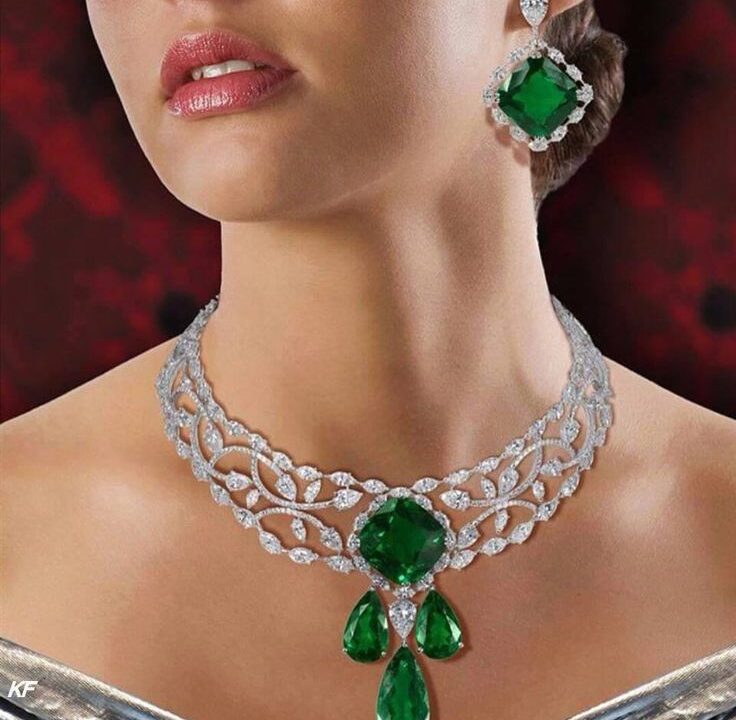 Last Updated on 2 months by The Mintly Team
Jewelry is a timeless, classic way to add elegance and sophistication to any outfit. If you are looking for luxurious and top-of-the-line jewelry brands, there are plenty of premier luxury jewelry stores that cater to those seeking the best of the best when it comes to high-end jewelry. With seemingly endless options available all across the country, it can often be difficult to narrow down which stores offer the best selection in luxury jewelry brands. We have listed few of the Top brands for your next big shopping.
Tiffany & Co
Tiffany & Co. is one of the premier jewellery stores with a rich history dating back to 1837. The iconic boutique is known for its diamonds and its classic blue boxes. A trip to this store will provide you with a wide choice of high-end diamond pieces, statement earrings, fashion rings, vibrant gems, watches, and much more. Shop exquisite designs from world-renowned designers such as Elsa Peretti and Paloma Picasso. Get ready to be dazzled!
Whether you're looking for an engagement ring, a necklace to mark a special occasion, or just something to spoil yourself with, you simply cannot go wrong with Tiffany & Co. The store offers multiple services such as resizing and ring cleaning. It also provides a Complimentary Cleaning Service that ensures your jewellery sparkles like the day it was purchased. Shopping at Tiffany's is sure to be an extraordinary experience!
Tiffany & Co. has something for everyone – no matter one's style or budget. From timeless classics to fashion-forward designs, quality craftsmanship is ensured. Its diamond jewellery selection ranges from timeless solitaire styles for those special occasions to everyday pendants, earrings, and more. Durability is always a top priority at Tiffany & Co., with their expert goldsmiths overseeing the crafting of each individual piece of jewellery — making it an ideal destination when shopping for something of quality. And just to add a little extra sparkle, when you purchase any qualifying item at Tiffany's you can opt into their Lifetime Care Program, which offers free cleaning and polishing on select items purchased in store or online.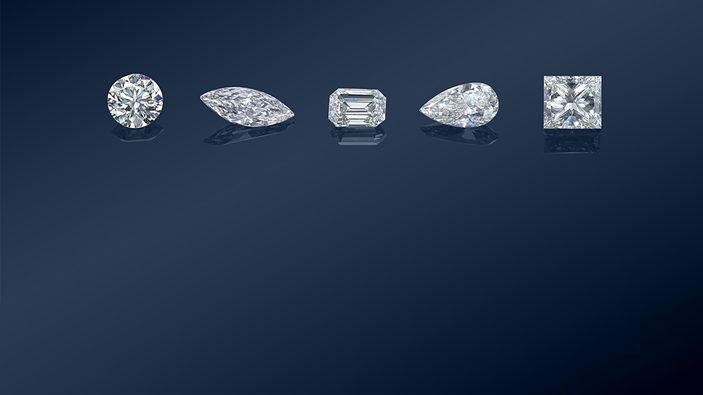 De Beers
De Beers is another destination for luxury jewellery shopping. Established in 1888, this brand is renowned for their pioneering diamond collection. Explore stunning pieces made from the finest diamonds available.
Choose from white, yellow, and pink diamond rings, earrings, bracelets, and necklaces set in 18k gold or platinum settings. Get ready to find your dream pieces and make it last with a lifetime warranty with every purchase!
From De Beers' iconic collections to Modern Tie, they have a luxurious range of engagement rings, wedding bands, eternity bands and necklaces. Their intricate designs and fine craftsmanship exude sophistication and elegance. They combined modern shapes with classic pieces to create stunning one-of-a-kind designs that will be treasured for generations to come. At De Beers, you can also buy loose diamonds which you can use to make customized jewellery for a unique look for yourself or as gifts for the special people in your life.
De Beers jewellers are renowned for their exquisite designs, which combine timeless elegance with modern sensibilities. Each piece is crafted using only the highest quality materials, ensuring that each item is as unique and special as the person wearing it. From engagement rings to necklaces and bracelets, De Beers offers an extensive range of jewellery that caters to all tastes and preferences.
One of De Beers' most iconic creations is its classic diamond engagement ring. The design features a solitaire diamond encased in a simple yet elegant setting made from platinum or gold.
Van Cleef & Arpels
Shop for luxurious, precious stones and exquisite design at Van Cleef & Arpels. This Paris-based jewellery boutique is known for their unique high-end designs and has collections that explore styles like the classic cluster diamond settings and standout pieces with coloured gemstones. Their Palmyre collection alone reflects the elegance of nature through its pearl centrepieces, set with diamonds in colourful motifs. Van Cleef & Arpels is a French luxury jewelry brand that has been creating some of the most exquisite and iconic pieces since 1906.
Visit their boutique to find unique and timeless pieces. From chic earrings to vibrant gemstone necklaces, Van Cleef & Arpels offers collections that are crafted with admiration for the natural world. All of their jewellery pieces are made with precise European craftsmanship reliant on expert masters. Whether you're admiring a classic diamond necklace or a pair of diamond-encrusted floral earrings, the jewellery from Van Cleef & Arpels is captivating and unmissable.
Their designs are timeless, elegant, and have captivated the hearts of many for over a century. The Van Cleef & Arpels necklace collection is no exception, with each piece being crafted to perfection. One of their most famous necklaces is the Alhambra necklace which was first introduced in 1968. It features four-leaf clover motifs made of mother-of-pearl or onyx and placed on a delicate chain made from yellow gold. This particular design has become an icon for the brand and has been worn by various celebrities and royalty throughout history.
Another stunning piece from Van Cleef & Arpels is the Perlée necklace which features round beads dotted around a yellow gold chain.
Bulgari
Bulgari, the Italian jewellery house, is all about timeless pieces that will never go out of style. Most recently, their Serpenti and Diva Collections have garnered international acclaim for their remarkable detail.
Crafted with the deepest regard of Italian craftsmanship, Bulgari reflects a luxurious lifestyle in each piece and offers something unique to add to your jewellery wardrobe.
Whether you're looking for a bold statement piece, something that sparkles with diamonds and precious stones, or an everyday piece to dress up with, Bulgari has it all. Take a look at their wide array of timepieces, bracelets, earrings and more – they even offer customizations to make your purchase personal and unique. With jewellery from Bulgari in your collection you'll always be sure that your fashion is on-trend and timeless.
Bulgari prides itself in using only the finest materials to create its jewellery. All of their pieces are crafted from 18kt gold, diamonds, precious gems and designed with the utmost attention to detail. The craftsmanship behind each piece is evident – from brilliant gem setting and intricate goldwork to their iconic designs, you're guaranteed to find something special at Bulgari. Whether you're looking for an evening piece or a lifetime investment, you can be sure that Bulgari has something to fit your unique style.
Cartier
The Cartier luxury jewellery brand has been a prominent name in the world of fashionable jewels for over 100 years. The delicately crafted pieces found in the stores are all made with high-end material such as 18k white gold and platinum, often featuring precious stones like diamonds, sapphires and rubies. Each creation is elegant, sophisticated, and timeless – expressing true craftsmanship that never fails to impress admirers. Shop for unique statement pieces in the company's flagship store or browse their collections online.
The Cartier selection includes something for everyone. From dazzling diamond chandelier earrings and statement necklaces to delicate gold watches and fine bangle bracelets, their range of pieces will make you feel like a million bucks. For those looking to add something a little more unique to their jewellery box, they also offer unconventional designs including the signature Panthere ring, colourful items with enamel accents, and bold animal-print creations. With Cartier being one of the most renowned jewellery brands in the world, you are sure to find pieces that reflect your personal style.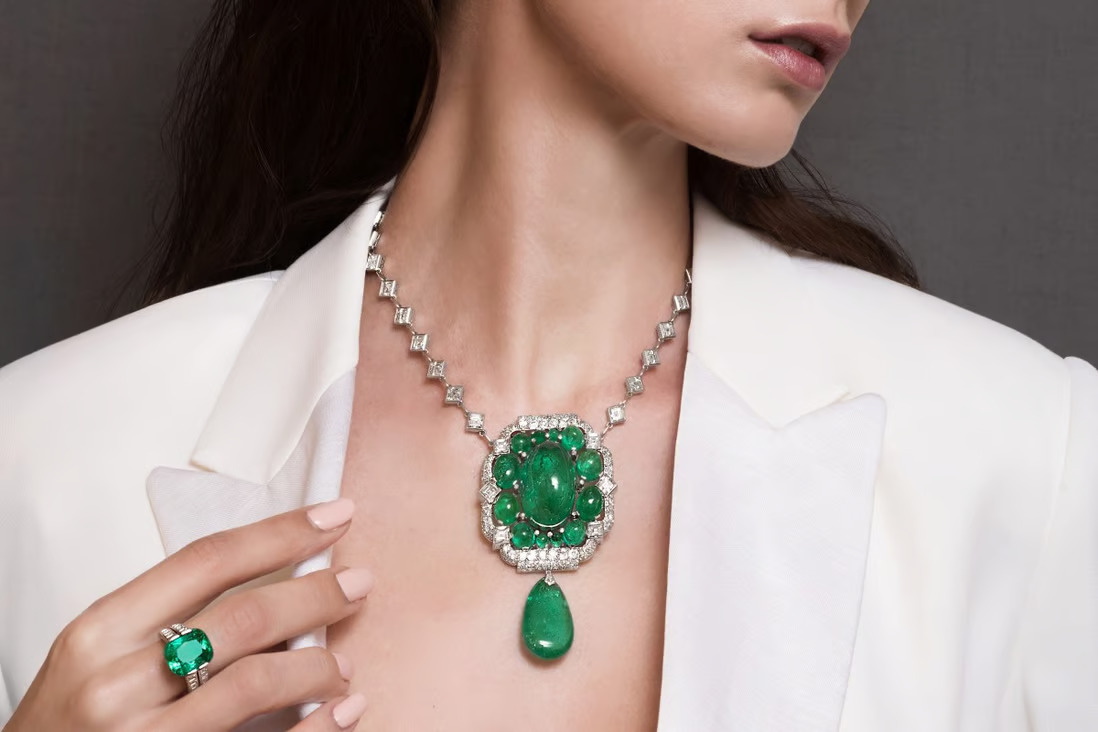 Shoppers also enjoy access to customization options, free engraving services, and online tutorials that walk through the process of caring for your jewels. And when it comes to materials, Cartier only uses the finest 18-karat gold and platinum, conflict-free diamonds, high-grade precious gems, and the most exquisite pearls.
With this level of quality and craftsmanship from over 180 years in business, you can expect guarantees on all purchases.
So if you're looking for a piece that you can pass down through generations or commemorate a special occasion with something sparkly, be sure to shop at Cartier.
Luxury Jewelry Rental
Jewelry has always been a symbol of elegance and luxury. However, not everyone can afford to buy high-quality jewelry pieces that they would love to wear for special occasions. That's where the concept of jewelry rental comes in. With the rise of this trend, you can now rent luxurious jewelry pieces for your big events without breaking the bank.
Jewelry rental services offer an array of options for those who desire to look their best but don't want to spend a lot of money.  Anyone who want  to wear  only once or twice can use this option. Whether you're attending a wedding, gala, or any other fancy event, renting jewelry is an excellent way. This is to elevate your outfit and make a statement without having to purchase expensive pieces.
Moreover, renting jewelry allows you to try out different styles and trends before committing to purchasing them.
Luxury Jewelry Jobs
Working in the luxury jewelry industry is a dream job for many. There are numerous opportunities available for individuals who have a passion for exquisite jewels and precious gems. These jobs offer a chance to work with some of the most prestigious brands and talented artists in the world.
One of the most popular jobs in the jewelry industry is that of a jeweler. This position involves designing, creating, and repairing jewelry pieces using traditional techniques such as soldering, casting, and stone setting. Jewelers must possess strong attention to detail skills since even small mistakes can be costly when working with valuable materials.
Another exciting career path within the luxury jewelry industry is that of a gemologist. Gemologists are experts at identifying precious stones and evaluating their quality characteristics such as color, clarity, carat weight, and cut. They also perform appraisals on finished pieces and advise clients on purchasing decisions.
Final Thoughts
In conclusion, luxury jewelry stores provide shoppers with a wide array of options to choose from. With careful research and comparison shopping, individuals can find the best jewelry store that meets their needs and budget. Consumers should  keep in mind that the quality of customer service provided  is Important. Also the quality of the merchandise by itself.  Ultimately, luxury jewelry stores are excellent resources for finding high-end pieces at a reasonable price.