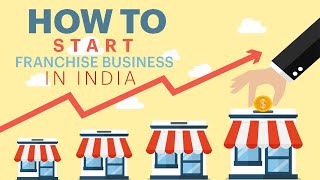 Last Updated on 6 months by The Mintly Team
A franchise business is a type of license that grants a franchisee access to a franchisor's proprietary business knowledge, processes, and trademarks, thus allowing the franchisee to sell a product or service under the franchisor's business name. In exchange for acquiring a franchise, the franchisee usually pays the franchisor an initial start-up fee and annual licensing fees.
 Key Takeaways 
A franchise is a business whereby the owner licenses its operations—along with its products, branding, and knowledge—in exchange for a franchise fee.

The franchisor is the business that grants licenses to franchisees.

The Franchise Rule requires franchisors to disclose key operating information to prospective franchisees.

Ongoing royalties paid to franchisors vary by industry and can range between 4.6% and 12.5%.
Consider these pointers before you think of setting up a franchise business.
It is important to decide a number of things before planning to take up a franchise. Follow the below-mentioned points, before planning to open a franchise.
Niche Identification 
When you decide to open a particular franchise business, make sure that you pick the industry that has a potential market. For example, opening a luxury brand franchise in a tier-1 town will never make any profit. It is suggested to study the market and city specific and then move further. Any hospitality franchise business is always workable in any city grade.
Addressing the Formalities
Once the niche is decided, make sure that you get yourself registered with the Ministry of Corporate Affairs after the initial agreement with the franchise business provider. If the franchisee is from outside India, make sure to get in touch with international brokers such as Franchise International Inc.
Ownership
Once the formalities are done, take over the ownership legally. It is suggested that while the legal procedure is on, it is important to have witnesses, in order to avoid any chaos in the future.
Licensing & Registration
Next and one of the most important steps in the process is completing the licensing formalities. From the concerned industry to the business licensing, you need all sorts of licensing done before you open the franchise business in the public domain.
International businessmen looking to start a franchise in India will be better off without starting operations if they are unwilling to stay here or at least, visit it on a regular basis. 
Human Resource Requirements
Any franchise business runs only through human resources, so it is important for you to understand the number of employees that will be required at various stages of operation. As an owner, you also need to know the exact roles of the employees, so that you can conduct hiring accordingly.
Paying Taxes & Addressing Tax Liabilities
While this comes at a later stage of the operation, it is advisable to understand the different types of taxes that have to be paid in near future. From GST to custom tax, the range of taxation is wider, so it is important to understand the layers and prepare accordingly. During this stage, you can also explore the opportunities to save your taxes.
Managing & Overseeing Currency Risks
This is important for those dealing internationally. Their first investment is normally done in international currency while the initial earnings are in INR. So, it is important to understand the currency value difference before initiating the business. It helps in defining profit and loss.
The first thing you need to decide is whether you are fit to be a franchisee. Don't be blinded by dreams of instant riches or assume that because you have a ready-made business plan, you can relax in a hammock and soak in the sun. Running a franchise will require as much hard work and effort as running your own venture. 
India is the third-largest consumer of goods and services in the global market. Launching a franchise business in India is a tried-and-tested approach to starting one's own venture. Automobiles, beauty, fast food, education, wellness, postal delivery, fashion, and healthcare are some of the most sought-after domains for starting a franchise. The franchise business is one of those models that brands have adopted for expansion in India. There are many low-cost franchise opportunities in India one can go for.
India is a mega-market for the most profitable franchise business. This model helps both the franchisee and the franchisor in achieving their individual goals.
Although it's advisable to be bold and take risks while running a franchise business, it doesn't always guarantee success.
Here are some common problems in franchising and a failproof solution to solve them.
Lack of Capital
Like any other business, franchisees also need a sufficient amount of capital in order to keep running their ventures in a good state. In fact, getting enough capital during the initial stages of franchising business is challenging due to the simple reason of not managing funds appropriately.
Solution: In the initial stages of your business, you should try to outsource your work to professionals such as accountants and marketing experts who can help you manage your business correctly.
Building a Strong Base

The other major challenge for franchise businesses is having a solid foundation. Any business is backed by its systems, procedures, and protocols that act as a roadmap for its franchise partners.
Solution: To tackle this problem, franchise owners should thoroughly analyze their systems and procedures and let every franchise partner know about them.
Selecting The Right Franchisees
Choosing the right type of people and franchise partners that share a common vision like yours plays an important role in upscaling your business. They must show equal support in both stressful and flourishing times.
Solution: Establishing a good relationship with your franchise partner and building genuine bonds with them will help in the long-term success of your franchise sector.
You need to understand such obligations and responsibilities as a franchise owner in order to avoid any potential problems in the future.
India is witnessing a consumption boom fuelled by its growing middle class. Roughly 300 million people in this group have disposable income, big aspirations, and are looking for goods and services. 
Find the right franchise for you in 3 steps
Opening a franchise is less risky than building a business from the ground up because the business model has already proven successful. Follow these steps to choose the right one for you.
Evaluate your area of interest.

Find the right franchisor.

Come to an agreement.
How to get a franchise business up and running
If the idea of a franchise business has you excited, you can explore a multitude of options online. Many groups in India today connect interested entrepreneurs with a franchise business, assisting all the way from plan to floor. However, the onus of making the business successful lies with you.
You need to carefully select the right partner, understand the operational and financial expectations and be willing to work diligently. Here's how you can go about weighing your franchising options.
Evaluate your area of interest
The key ingredient to achieving success in any venture is passion. Most franchisors look for a strategic 'fit' in terms of personality, ambition, and work ethic.
Find the right franchisor
Get detailed information about each business, the owner, the product/service, and the franchise model. Then speak to franchisees to get a feel of how each business works.
This is one of the best ways to learn what it's like to be a franchisee with each business you're considering. Here are a few questions you could ask:
What are the challenges to running your shop or outlet?

How long did it take you to break even (start making a profit)?

How helpful is the franchisor?

Were there any surprises?
Then schedule a meeting with the franchisor and make sure to have all your queries and concerns answered.
Applying
When you approach the franchisor initially, you will have to submit a franchisee form provided by the business and a letter of intent. Your application will tell the franchisor how serious you are. 
You'll need to answer detailed questions about your experience, education, background, finances — even your aspirations. You should also be prepared to provide:
The intended location of the business

Agreement of the property (if leased)

A valid government ID

Updated resume

Past two to three years of bank statements

ITR, TIN, and GST details
This article has more on what to expect in the application process.
Come to an Agreement
Most franchisors have a master agreement for every region. This usually includes:
The franchise fee (your up-front cost)

Royalties

Operational guidelines

Renewal terms and grounds for termination

Inclusions and exclusions to the contract
While most agreements are ironclad, your ability to negotiate the terms depend on local laws, the size and reach of the franchisor, prevalent market conditions, what assets you bring to the table, and your negotiating skills.
Documentation and Laws of Governance
Once the association is approved in principle, you need to decide how to structure the business entity. You could choose from a Sole Proprietorship, LLC, LLP, or Private Limited Company, based on the business segment, tax advantages, and law of the land.
Before the contract is finalized, seek legal counsel to ensure everything is in order.
Because there are no specific laws governing franchising in India, the agreements are covered under the Contract Act, 1872, and the Specific Relief Act, 1963, which enforce the covenants of the contract and offer remedies in case of a breach. For international franchisors, FEMA, 1999, and other FDI rules as prescribed by the RBI may be applicable.
Management and Decision Making
To be successful, a franchisee has to adhere to the standards prescribed by the business. This is why many franchisors look for franchisees who follow the rules. However, you should be able to exercise some freedom in how you operate.
Most international franchisees have to 'Indianize' to be successful.
The crew you hire can make all the difference to your success. Picking the right team members, providing adequate training, and developing good relationships can really help you succeed.
Benefits of opting for a franchise business model
An estimated 35% of Indian franchisees are first-time business owners who see this as a way to jump-start their careers. They're not wrong — in fact, there are a number of benefits to franchising rather than building a business from the ground up:
Proven business model
To be able to 'franchise,' a business must:
Have a robust business model

Demonstrate that it can be replicated in multiple locations

Show long-term financial potential
An entrepreneur can significantly increase their chances of success by partnering with a business that has already survived difficulties and proven itself able to adapt, Useful business data and technology
Reliable vendors/suppliers

A fine-tuned end-to-end operational blueprint
Access to this know-how shortens the learning curve and protects the franchise business from potential damage arising out of business inexperience.
Economies of scale
The cost-benefit ratio of a franchise model is phenomenal. Because all the franchisees order from the same vendors, each enjoys savings — right from sourcing to marketing, technological development, and scientific exploration/IPR.
Expert help
The brand and the franchisee have a symbiotic relationship. The franchisor is directly invested in the franchisee's success and will therefore offer continued support on business issues, training programs, management, and business processes.
It's a good time to start a franchise business in India.
India is already the second largest franchise business market in the world after the U.S. and the segment continues to grow manifold. With rapid economic growth and a billowing middle class, there is still tremendous untapped potential to franchise local and international businesses.
The Indian franchise industry is expected to grow four-fold over the next four to five years.
Mintly is the hiring marketplace in the Jewellery, Gems, and Precious Metals for jobs in franchise India. If you are looking for without investment work in franchise jobs near you, please visit and subscribe to our page!
Final Thoughts
In conclusion, starting a franchise business in India can be an exciting and profitable venture. With the right research and planning, anyone can achieve success in this industry. The key to success lies in identifying the right franchise opportunity, understanding the franchisor's requirements, and having the necessary resources to make it happen. Obtaining detailed information about the market and competitors is also essential for long-term success. By following these steps, entrepreneurs can have a successful experience when setting up their own franchise business in India.