The Jewelry Stores industry, which sells jewelry, timepieces and sterling and plated silverware, is composed of traditional brick-and-mortar shops and does not include internet, mail-order or direct-sale retailers. The U.S. jewelry market has been an ever growing market due to the higher concentration of major jewellery brands in the country, increasing female population and their workforce, improving incomes of individuals, and rapid urbanization. In future, the market would continue to grow due to women empowerment, increasing practice of self-purchase among women, and favorable demographics. The market also gains significant sales value and volume through international tourists. However, the strengthening of the US dollar is restricting the international tourists to purchase jewelry in the U.S. Diamond jewelry, especially diamond rings, is gaining high popularity among women. Gifting diamonds is becoming a trend in the nation. Increasing demand for multi-diamond jewellery is likely to drive the diamond jewelry market in the U.S. Here, the jewellerymarket is fragmented in nature with four major players: Tiffany & Co., Richemont, LVMH, and Signet Jewelers. Signet is emerging as a tough competitor through its subsidiaries: Kay Jewelers, Zales and Sterling Jewelers. Tiffany & Co. is also gaining a major share of the market.
Over most of the five years to 2021, rising consumer confidence and falling unemployment have encouraged consumers to spend on discretionary goods, such as jewelry and watches. With consumers earning more than $100,000 comprising an estimated 64.2% of industry revenue in 2021, the industry has benefited from an increase in the number of households earning more than $100,000 over the past five years. In 2018, diamond jewelry accounted for 54% of the total jewellery market in the United States. The remainder of the market consisted of non-diamond jewellery and watches. The U.S. jewelry and watch market was valued at approximately 83 billion U.S. dollars that year. Signet Jewelers generated retail sales of about 5.1 billion U.S. dollars. Signet Jewelers and Tiffany & Co. are two of the leading jewelry and accessory retailers in the United States. Signet Jewelers is headquartered in Akron, Ohio, United States. The company owns and operates Zales, Kay Jewelers, and Jared. In 2019, the U.S. jewelry and watch market was valued at approximately 78 billion U.S. dollars. 68% of U.S. consumers purchased the majority of their jewelry in physical retail stores. In comparison, 12% of consumers shopped for jewellery exclusively online. The country's average annual expenditure on jewelry amounted to 95.89 U.S. dollars per consumer unit.
1.
TIFFANY & CO.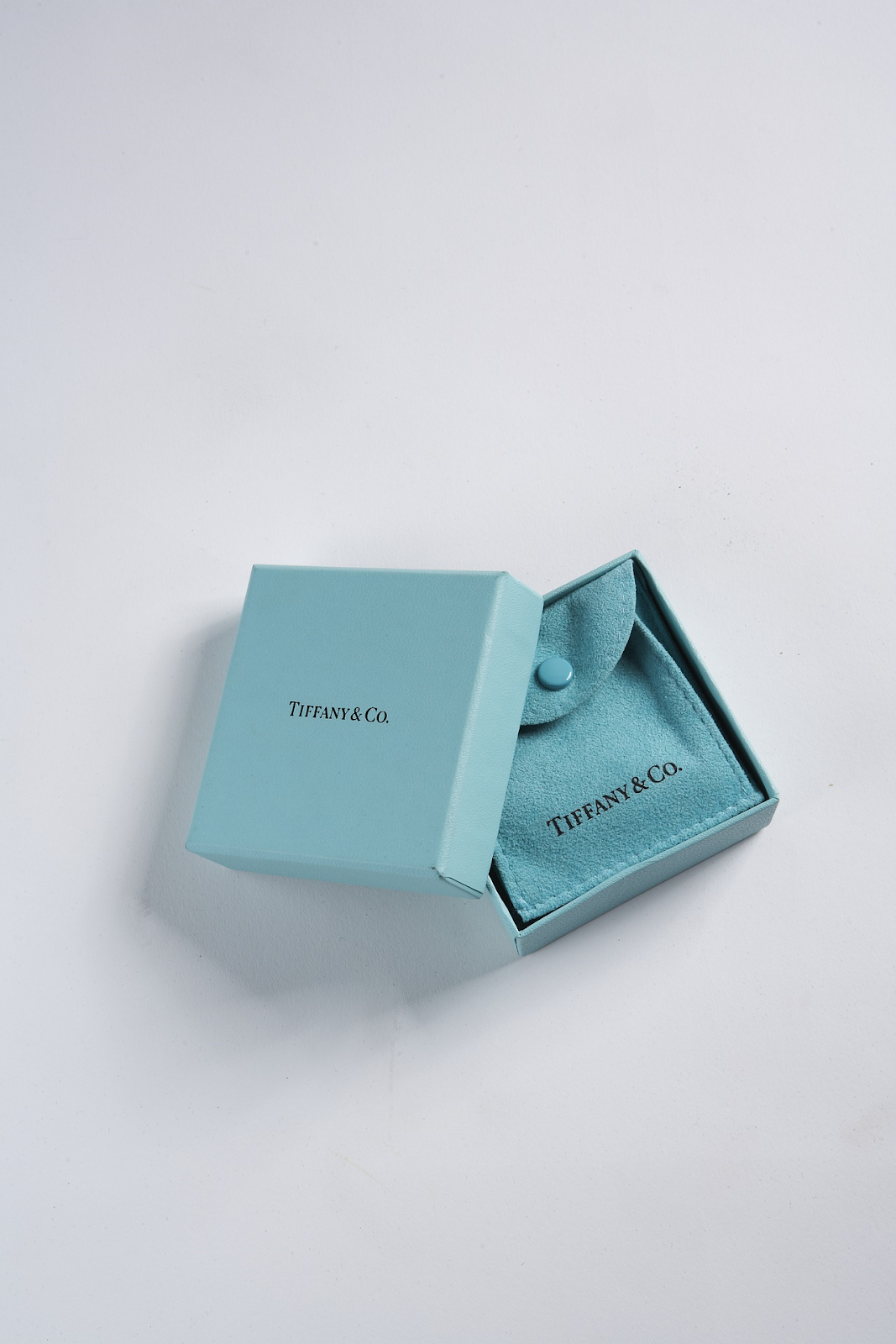 Tiffany & Co. First called Tiffany & Young, Tiffany & Co. began as a stationery and fancy goods store in New York. Today, however, it is a household name that has been in business since 1837. Awarded for its silver craftsmanship, Tiffany and Co. remains America's leading silversmith. The brand showcases their more extravagant and rarest of pieces in their annual Blue Book collection that started in 1845. Some of their most popular and famous pieces include the Return To Tiffany, Tiffany Key and Tiffany Soleste and of course, their signature 6 prong engagement rings. Tiffany & Co. is famed for their little blue box, synonymous with quality, luxury and style. Most expensive Tiffany & Co. piece sold at auction is the platinum round 3.09-Carat diamond solitaire ring with VS1 clarity, sold at $60,000 in 2016.
Famous Wearers: Audrey Hepburn, Elizabeth Taylor, Reese Witherspoon
Price Range: $15,500-$15 million
2
. HARRY WINSTON
Harry Winston was founded in New York City in 1932 with Harry Winston, himself, as the founder. He was soon crowned the "King of Diamonds" and "Jeweler to the Stars" for his fine jewelry creations. One of the most notable pieces he acquired was the 45.42 Carat Hope Diamond, a heart-shaped grayish-blue diamond crown centerpiece, which was passed along to King George IV of the United Kingdom. Today, it is found in Washington DC as part of the Smithsonian Institution displays. Most expensive Harry Winston sold at auction is the Gulf Pearl Parure, a 325-Carat natural pearl and diamond parure, sold at $4,189,165 in 2006.
Famous Wearers: Jennifer Lopez, Madonna, Julie Andrews, Natalie Portman
Price Range: $4,000-$20 million
3.
CARTIER
Founded in 1847 by Louis François Cartier, the brand earned its reputation as "The Jeweler of Kings, the King among Jewelers," pioneering the combination of platinum and diamond. Their most notable lines include the Love collection, Juste un Clou and Panthere. These distinctive collections are widely popular with celebrities with variations available in different color golds and with or without diamond embellishment. Most expensive Cartier sold at auction: A 25.6-Carat Burmese Ruby, called the Sunrise Ruby. It was dubbed as the most expensive ruby, gemstone, and non-diamond gemstone in the world, and sold at $30,335,698 in 2015.
Famous Wearers: Andy Warhol, Tom Cruise, Angelina Jolie, Zac Efron, Kate Middleton
Price Range: $1,000-$2.76 million
4.
CHOPARD
Chopard is a swiss brand started by louis-ulysse chopard in the 1860s, originally known for creating watches and pocket watches for women. When chopard was sold to Karl Scheufele in 1963, the brand was noted for its art-deco inspired timepieces and happy diamonds line. The brand's signature free floating diamonds behind the watch glass was created in the mid 1970s. It is now the corporate partner of the Cannes film festival, official timekeeper of the grand prix of Monaco and the Mille Miglia. Chopard prides itself on the use of ethically sourced gold and aims to eventually use sustainable gold across all pieces that they produce. Most expensive chopard sold at auction is a suite of emerald and diamond jewels, sold at $1, 171,932.51.
Famous wearers: Javier Bardem, Colin Firth
Price range: $2,000-$16.26 million
5.
VAN CLEEF & ARPELS
After their marriage in 1895, Alfred van Cleef and Estelle Arpels started a luxurious line in 1906 that still exists today. Opening their first store in Place Vendome in Paris, in the 1940s Van Cleef and Arpel opened their first US store in Palm Beach followed by New York. Among some of the exceptional accomplishments of this maison is their patented, innovative creation called Mystery Set. An intricate piece with a clip that takes an astonishing 300 hours or more for a skilled jeweler to create. Van Cleef and Arpels are renowned for their playful use of animals, flowers and nature in their designs. Most expensive Van Cleef & Arpels sold at auction is the 8.24-Carat Ruby and Diamond ring, sold at $4,226,500 in 2011
Famous Wearers: Queen Marie Jose of Italy, Margot Robbie, Cameron Diaz, Mariah Carey
Price Range: $1,500-$490,000
6.
GRAFF
Graff origins began in England in 1960, when Laurence Graff founded the company. The brand is famous for its large diamond designs and also widely known for buying and resetting prominent diamonds. Some of the most famous Graff diamonds have included the Graff Pink, a pink emerald cut diamond of over 20 ct, and the Delaire Sunrise, the largest emerald cut Fancy Vivid Yellow diamond in the world. Most expensive Graff sold at auction is the Graff Pink, a rare 24.78-Carat pink diamond, sold at $46 million in 2017.
Famous Wearers: Melania Trump, LMFAO, the late Princess Diana, Princess Charlene of Monaco
Price Range: $1,350-$46.2 million
7.
DAVID YURMAN
This line was founded by David and Sybil Yurman in 1980. It has been known to sculpt designs reminiscent of the American Craft Movement. One of the popular designs is their signature cable bracelet in sterling silver and gold, embellished with colored gems. The brand uses bright colors and playful, structured designs. Great for everyday wear and especially for stacking bracelets, David Yurman is a popular choice for men and women of all ages. Most expensive David Yurman sold at auction is18K Gold, Diamond, and Citrine interchangeable necklace, sold at $7,380.
Famous Wearers: Kate Hudson, Shakira, Brad Pitt, Jessica Simspson
Price Range: $300-$50,000
8.
BUCCELLATI
Buccellati is a company that designs Italian jewels in gold, silver, and platinum. The brand has grown globally and is known for its pieces that reflect Old Hollywood design that takes inspiration from animals and insects. Founded in 1919 in Milan, Italy, by the 1950s Buccellati had expanded to the US with stores in New York and Florida. Their first watch collection was launched in 2001 in Geneva. Most expensive Buccellati sold at auction: Gold Buccellati bracelet, sold at $72,100.
Famous Wearers: Dwayne Wade, Sheika Mozah, Celine Dion, Ian Somerhalder
Price Range: $2,000-$50,000
9.
BVLGARI
Bvlgari , also spelled Bulgari, is famed for its colored gemstones and diamonds. Since its creation in 1884, it has been a crowd favorite among clients seeking brightly colored, large pieces with chromatic effect. It's also because of this brand that the cabochon cut, a popular gemstone cut in antique times, was reestablished. Most expensive Bvlgari sold at auction: 57.72-Carat Bvlgari Sapphire Suitor, sold at $5,906,500 in 2011.
Famous Wearers: Elizabeth Taylor, Gina Lollobrigida, Monica Vitti, Keira Knightley
Price Range: $1,000-$12 million
10.
BOUCHERON
Finishing off our list of the top 10 designer jewelry brands is Boucheron . Founded by Frédéric Boucheron in 1858 in Paris, France, his designs were influenced by Egyptian and Asian art, thus, creating unfamiliar stone combinations such as onyx and diamonds. He was also first to merge bronze, ivory, and gold in his pieces of jewellery. Most expensive Boucheron sold at auction: Diamond, Emerald, and Enamel Brooch, sold at $55,974.57.
Famous Wearers: Queen Elizabeth, Duchess of Cornwall Charlotte Le Bon, Salma Hayek-Pinault
Price Range: $1,000-$285,000
11.
BRYAN ANTHONY
For jewelry that isn't just nice to look at but is imbued with a deep and profound significance, Bryan Anthony's is a cut above the rest—and one of the best designer jewellery brands out there. Named after the co-founder's brother—who tragically passed away at a young age—the ethos of the brand is all about living a meaningful life. The results are beautifully considered and thoughtful pieces, each with its own message. Take the Pause necklace, for example, designed to remind you to take a moment to breathe, helping you to regain strength in difficult moments. Or the Beautifully Broken bracelet, a reminder that there is beauty even in our imperfections and flaws. We especially love Bryon Anthony's designs that come in pairs—one for you and one for a special someone. The Through Thick & Thin necklaces, for example, or the Soul Sisters rings—the perfect present for you and your best friend.
Style: thoughtful jewelry with a message
Price range: $
12.
GORJANA
Simple, stylish, and affordable jewelry for the modern woman— that's what popular jewelry brand gorjana set out to create and it has gone above and beyond in its offerings. With its range of laid back pieces that are perfect for everyday wear, gorjana is our go-to when it comes to gorgeous accessories and some of the best jewellery for women. This brand is most definitely heavy on the gold—it's no coincidence that jewellery designer gorjana hails from California, aka the Golden State. But there's also silver, bronze, or rose gold if you prefer. From engravable bracelets to coin and dog-tag necklaces—delicate but with an edge—gorjana's jewelry feels 100% of this moment, balancing sleek contemporary elegance with a hint of opulence. With its exquisite modern finery at an approachable price, gorjana is one of the best affordable jewelry brands and definitely a name to know.
Style: quintessentially Californian
Price range: $
13.
CUYANA
The brand's jewelry range currently only consists of earrings and embellishments. But—as in the brand's own ethos of 'Fewer, Better Things'—in this case, less is definitely more. Check out Cuyana's eight sculptural designs, including the dramatic rose-inspired petal hoop earrings and the innovative Luna Ear Jacket whose three-piece system allows you to mix it up and experiment, customizing the earring to your unique style preferences. Cuyana's embellishments are also particularly intriguing, offering wearers a way to accessorize and personalize any hoop earring to create a very on-trend asymmetrical look. Earrings for women who like to do things differently? Cuyana is your one-stop-shop, and one of the best jewellery brands of the moment.
Style: versatile and minimalist
Price: $$
14.
CAPSUL
Based in LA, Capsul is an American jewellerybrand and one with its eye firmly on the future. Using the latest 3D-printing technology, Capsul turns out unique designs that are customized according to the wearer, taking inspiration from everything from your handwriting to the sound of your voice. With a piece of Capsul jewelry, you can be confident you'll never meet anyone else wearing the same thing. And despite the level of quality and care that goes into each design, the price remains affordable. Get your signature in the form of a necklace. Capture the voice of your child as a sound wave to wear on a cuff-bracelet. Or get your wedding anniversary in Roman numerals on a ring. Capsul is definitely one of the most trendy jewellerybrands out there and its designs make the perfect gift for a loved one—or for yourself. For jewelry that was quite literally made for you, Capsul is the popular jewelry brand you need on your radar. These pieces could make even a pair of pajamas look sophisticated.
Style: cutting-edge and customizable
Price: $$
15.
ARIEL GORDON
The best women's jewelry is a wardrobe staple, just as much an everyday essential as your favorite jeans or flats. Designer Ariel Gordon's mission is to create pieces that can be worn all day, every day, and look as good on your 8 am commute as they do at after-work happy hour. Versatility is a cornerstone of the AGJ collection and you'll find plenty of customizable and dainty pieces that you can layer for different looks and moods. The vibe centers around that inimitable SoCal brand of luxury: authentic and laid back but also glossy and sophisticated. You'll find pearls, diamonds, and enamel-work, plus motifs ranging from apples and strawberries to elephants and moons. Definitely check out the personalization options, which include medallion signet necklaces and the Name It stud earrings. This trendy jewellerybrand is also committed to sustainability and quality, using only conflict-free stones in the crafting of their jewelry. Ariel Gordon jewellery is designed for the adventurous, stylish, and savvy modern woman. That almost definitely includes you.
Style: ultra-modern luxury 
Price: $$$
16.
FERNANDO JORGE
Imagine all the organic sensuality and vivacity of Brazil alongside the grit, edge, and daring of east London's creative scene. This cultural synergy forms the basis of Fernando Jorge's jewelry collection. Fernando Jorge's designs are delicate yet sculptural, incorporating gold, diamonds, topazes, and lapis lazuli into an irresistible display of color and grace, with experimental cuts and forms that root the designs firmly in the 21st century. The mood is fresh and up-to-date yet the creations showcase a level of technical skill you'd associate with historic fine jewellery traditions, making the company one of the best designer jewellery brands for women today. The names of the pieces perfectly capture the brand's spirit: flare, flicker, flame, ignite, gleam, and beacon. These designs demonstrate a fiery individuality and are imbued with a sense of passion, soul, and energy that makes Fernando Jorge jewelry the perfect choice for women not scared to stand out from the crowd.
Style: intricate and highly individual 
Price: $$$$
17.
BARKEV'S
If the only kind of jewelry you're interested in is the kind that glitters, then check out Barkev's, one of the world's finest jewelry designers. Barkev's understands that nothing is forever quite like diamonds. Hence a collection that can truly be said to dazzle. Because what's a special occasion without a bit of sparkle? Get your glitz-fix with one of the brand's diamond bracelets. Or indulge in a bit of mega bling with one of its infinitely memorable diamond rings. Oh, and Barkev's diamond studs are the ultimate outfit accent. Channel some royal-family-worthy glamour with one of the best luxury jewellery brands and ensure the spotlight stays on you—all night. These are pieces destined to become family heirlooms. Team Barkev's jewelry with your favorite perfume and, quite frankly, no one will care what else you're wearing.
Style: unapologetic opulence
Price: $$$
18.
CAMILLE JEWELRY

Camille is one of the best inexpensive jewellerybrands—a blessing given how gorgeous its designs are. No more agonizing over whether to pop these pieces in your travel bag or not. Losing them definitely won't entail financial ruin. The creation of designer Camille Codorniu—who previously worked for luxury brands like Giorgio Armani and Michael Kors—the brand offers jewelry-lovers a veritable plethora of unique and intriguing creations that balance soft femininity with contemporary cool. Each piece feels modern yet has something of the ethereal and timeless about it too, bringing unique twists to classic silhouettes to create seriously covetable and wearable items. We love the Phoenix-inspired designs, featuring tiny gold beaks. The pieces named after the Scandanavian goddess Thyra are also some of our faves. And we can't help but lust after the studs with ear cuffs incorporated. Camille Jewelry combines masterful craftsmanship with sophistication and sensitivity. No wonder the brand is one of the most popular jewelers around today.

Style: timeless but with a twist
Price: $$-$$$
19.
BONITO
Bonito describes itself as wearable art. That's definitely a philosophy we can get behind. Expert technique and stunning artistry that we can wear around town? Yes, please. The brainchild of Australian jewelry designers and hand-crafted in Bali and India, Bonito's jewellery has a spiritual quality that makes it immediately distinct. Ear climbers that resemble the phases of the moon, earrings inspired by Lotus flowers, coin necklaces named after the Greek goddess Artemis, and rings named after Gaia, the personification of Mother Earth. Pick out the piece that says something to you, mix and match different items, or browse the brand's layering sets or earring trios for inspiration. Fancy more personalization? There are letter pendants available to hang from a mini huggie, massively elevating your earring-stacking game. Bonito also gives 5% of profits back to social enterprise projects around the world—the final reason why this brand is behind some of the best jewelry for women today.

Style: ethereal elegance
Price: $$
20.
CHARLES & COLVARD
The brand behind moissanite—a diamond made from silicon carbide—Charles & Colvard are pioneers in the world of lab-grown gemstones. They offer wearers high-quality gemstones that are not only affordable but also have a limited environmental impact. If you're looking for conflict-free lab-grown diamonds, then Charles & Colvard should be your first port of call. Because, let's be honest, only ethical diamonds can really be a girl's best friend. With a Charles & Colvard piece, you get a guarantee of luster, luxury, and superior style. If your partner is planning to pop the question, then this synthetic jewelry brand should be high on their list for engagement rings. But even if you're already married—or marriage is far away—Charles & Colvard is worth a browse. The brand's pieces distinguish themselves with their classic profiles and impeccable quality, ranging from understated tennis bracelets to effortlessly elegant diamond studs. Combining beauty with a commitment to sustainability, Charles & Colvard offers timeless pieces for the ethically-minded jewellery lover.
Style: a creative spin on classic luxury 
Price: $$$
Tips for choosing the right Jewelry for you
Consider matching your earrings to your face shape. Chandelier and teardrop earrings suit those with triangular, heart-shaped, and round faces. Women with longer or thinner faces suit studs and hoops while women with square-shaped faces suit circular earrings. Oval-shaped faces look good with pretty much any earrings.

Princess or matinée necklaces are the most versatile necklaces, falling between the collarbone and the bust at around 45 to 65 cm long.

Have you heard about a choker? They are very on-trend right now. Avoid pairing with turtlenecks and experiment with layering with longer necklaces.

If you're planning to stack bracelets, opt for a combination of shapes and weights but stick to the same kind of metal.

If your job involves using your hands, opt for rings with smooth surfaces, without diamonds that might catch or engravings where dirt might get stuck.

Have you considered a midi-ring? These super trendy designs sit above your lower knuckle and look great when worn with multiple other rings at the same time.

Choosing the right brand - Our selection of the best women's jewelry brands was based on design, quality, and craftsmanship. However, it's also worth venturing away from the most popular jewellery brands.
If you would like to know about the career opportunities in the 50 top brands of the world, read here! If you would like to find an apt job for your profile, start exploring the jobs with Mintly