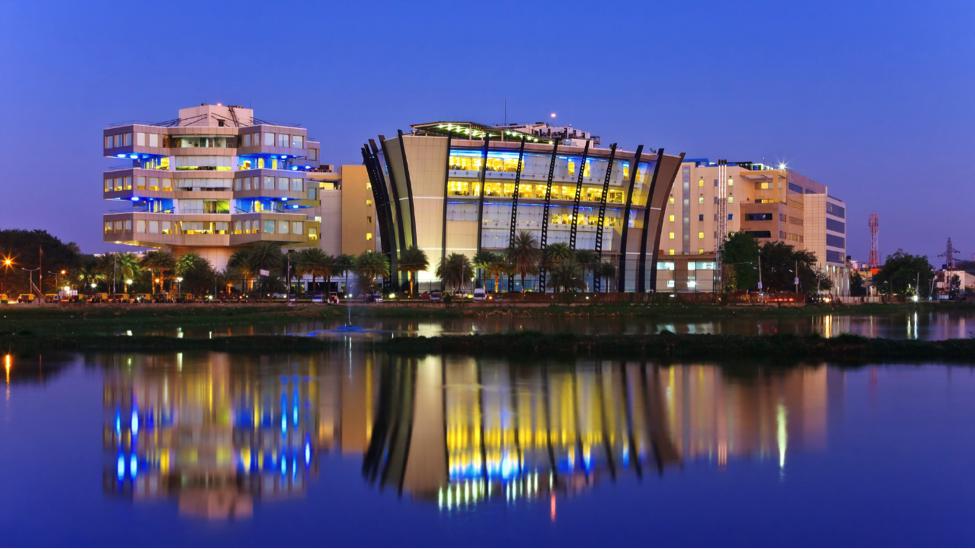 Last Updated on 8 months by The Mintly Team
Indian economy is growing every year and creating more job opportunities for young graduates. Top investors are investing in different sectors, helping them become more advanced, and grow fast. These sectors offer a variety of different jobs in India. Jobs as a chartered accountant, management professional, software engineers, and medical professionals are considered the highest paying jobs there.
Job opportunities in India are plentiful, and those looking for employment have an array of options to choose from. From a wide range of sectors – such as IT, finance and banking, sales, marketing and advertising – there is no dearth of job openings in India. The country offers something for everyone looking to make a career switch or launch their first job search.
As one of the fastest growing economies in the world, India boasts a dynamic job market with millions of positions available across industries. With more companies setting up shop here each day and many multinationals expanding their presence into new cities, the number of vacancies is only expected to rise further. Whether you're based in one city or willing to move around the nation to find your dream career path, there are countless job openings waiting for you in India.
The success of any job-hunting process highly depends on the area in which you search. India's most advanced and popular cities are considered great job providers. One could ask in spite of the slowing economy in 2023, how many job opportunities are there in India?  See below.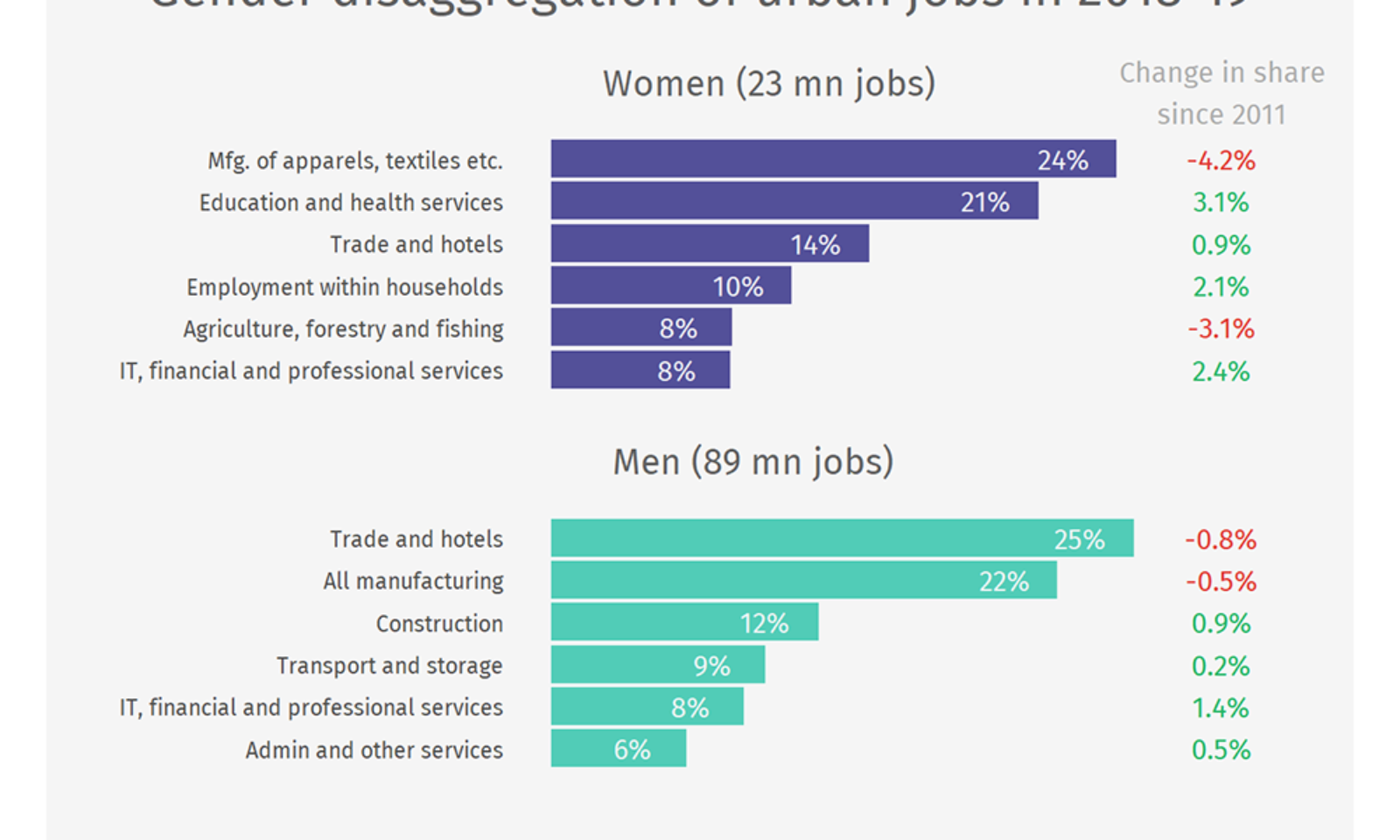 Which City has the Most Job Opportunities in India?

Tier I Cities: Delhi, Mumbai, Bangalore
Bangalore is the capital of Karnataka and is also referred to as the 'Silicon Valley of India' or 'IT capital of India' for being a leading information technology (IT) exporter and a significant contributor to the economy.
A study shows that Bangalore offers the highest-paying jobs in the country. Many successful IT firms are established in the city, leading to the development of its information and technology (IT) sector. It is home to many well-known IT companies like Infosys, iGate, HP, Accenture, Wipro, Microsoft, Google, and Facebook.
The city is growing more and more every year, thus, creating different jobs for job seekers. Today, more than 1.5 million employees are working in various IT firms in Bangalore. Its software engineers working in different firms usually earn more than 1lakh. Other than the IT sector, its science and military sectors are also growing fast.
Which Job Options does It Offer?
As IT, scientific, and military sectors are expanding speedily in the city, there are many job openings and opportunities for people having skills related to these sectors. If we consider the highest-paying jobs offered in the city, then jobs related to networking, hardware, and software are the top-paying ones. Jobs positions as sales vice president, chief operating officer, project manager, and director of engineering are also considered high-paying job designations
Mumbai is the capital of Maharashtra. It is the center of the entertainment industry and has many advertising and TV production companies. Although the most famous industry in Mumbai is the film industry, industries like textile, healthcare, IT, and management also offer plenty of jobs every year.
Mumbai is a thriving metropolis and one of the most important business hubs in India. It offers excellent job opportunities for people from all walks of life, including those looking for e commerce jobs. Whether you are an experienced professional or a fresher looking to start your career, there are plenty of job vacancies available in Mumbai.
With the rise of e commerce businesses in the city, many entrepreneurs are looking for skilled professionals to fill positions such as data analysts and software engineers. There is also a large demand for sales and marketing managers who can help promote these businesses online. For those with an eye on management roles, several companies offer executive positions with attractive salaries and other benefits.
Overall, Mumbai presents ample job opportunities both online and offline that are suitable for everyone's unique needs and qualifications.
Finding the right job in Delhi can be a daunting task. With so many options available, it can be difficult to determine which one is the best fit for you. Jewellery jobs in Delhi are an excellent option for those looking to get into the retail industry. These positions offer great potential for career progression and growth.
Jewellery jobs in Delhi come with a variety of responsibilities, including helping customers with selecting jewellery items, assisting them with their purchases and providing advice on styles and trends. They might also need to carry out administrative tasks such as inventory control, customer service and cash handling duties. The role requires strong people skills and an eye for detail; thus making it ideal for someone who enjoys working with people while honing their organisational skills at the same time.
Retail jobs are also an excellent option when considering employment opportunities in Delhi.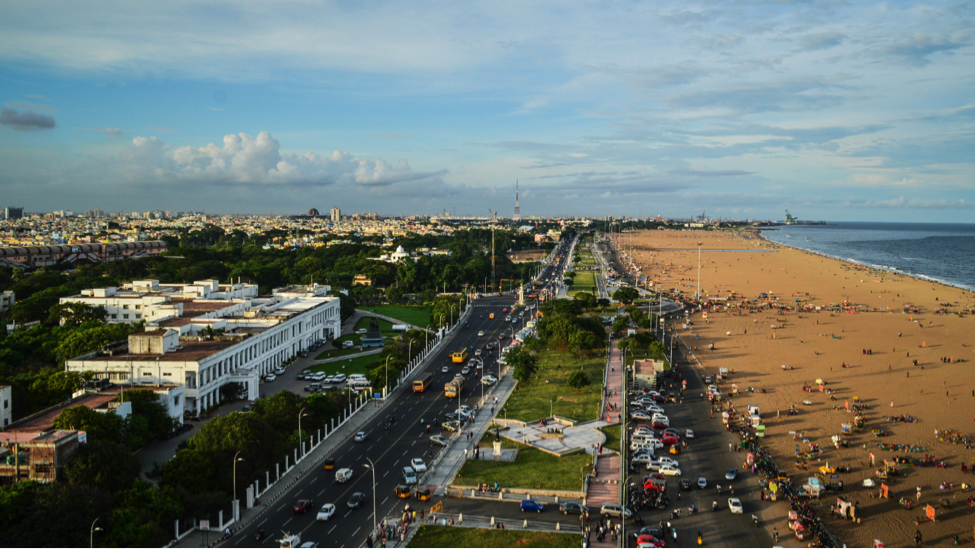 Tier II Cities: Pune, Hyderabad, Chennai
Hyderabad offers more jobs; thus, it is well known among job seekers. It is one of the most populous cities in India and also has one of the largest economies. In India, this city is also referred to as the 'City of Pearls' for providing high-quality pearls to the world.
Its IT sector is well-developed as popular companies like Amazon, Facebook, Dell, Oracle, etc., are established there. Other sectors like automation, biotechnology, and the stock exchange are also great job providers. Jobs with jewelry are also common in Hyderabad
With the increasing number of startups in India, there are numerous options to choose from. E-commerce jobs in Hyderabad have become increasingly popular.
Jewellery Stores in Hyderabad are hiring Retail Sales Executives across the city. From walk-in jobs to positions at prestigious establishments such as The National Institute of Fashion Technology (NIFT), there are plenty of lucrative options for those seeking employment.
Many job openings for NIFT Graduates in Hyderabad in Jewelry Design, Textile Design or Fashion.
One of the most sought after job roles is IT. As technology continues to progress, so does the need for individuals who can develop efficient software solutions for businesses and other organizations.
Mining jobs in Hyderabad are available in various industries such as coal, copper, gold, iron ore and other metals.

Chennai
Chennai is the capital city of Tamil Nadu. It is known as the 'Detroit of India' for having a well-established auto industry. Every year it provides new jobs to seekers in industries like automobile, technology, healthcare, waste management, banking, and computer. It is also a great place to start a new business related to the fields like banking, electronic manufacturing, communication, etc.
Chennai is a city filled with endless opportunities for job seekers. Whether you're a college graduate or experienced professional, there are plenty of interesting job openings to choose from. For freshers and those looking for their first job in Chennai, the city offers some great options that fit the bill.
If you're on the lookout for a job vacancy in Chennai, you'll be glad to know that there are a number of sectors offering positions suitable for fresher jobs in Chennai. From IT and software development to finance, retail, hospitality and manufacturing – there's something for everyone here! So all you have to do is pick your area of interest and start applying! You could also look into internships as they provide an ideal platform to get your foot in the door of any organization before taking up full-time roles later on.
The city offers plenty of opportunities to kickstart your career. It has a wide variety of job options available, ranging from public sector jobs to tech roles at multinational companies. Whether you're an experienced professional or a fresh graduate, finding the right job can be overwhelming.
In addition to regular daytime jobs, Pune also offers night shift jobs that allow people to work according to their own schedule and convenience. It is an ideal option for those who are looking for flexibility or have other commitments during the day. Working at night also comes with several benefits such as better pay, additional bonuses and even paid vacation days!
If you're considering a job in Pune, don't forget to check out all the options available on the market including both day and night shift jobs.
With its rapidly growing job market, Pune offers numerous opportunities for those looking to enter into the world of marketing and sales.
For those interested in jewellery industry jobs, there are a wide range of roles available in the city. From design to manufacturing, retailing to international trade; these positions offer great potential for career growth in an ever-expanding field. In particular, the city has seen a rise of new shops dealing with both traditional and modern jewellery styles, providing fresh opportunities for aspiring professionals seeking employment in this sector.
Pune's job market is constantly evolving; with increasing demand for knowledgeable professionals with diverse skillsets it can be difficult to know which opportunity will suit you best.
Tier III Cities: Jaipur, Chandigarh
Jaipur, the beautiful city known for its enchanting and vibrant atmosphere, offers a plethora of job opportunities to locals as well as freshers. If you are looking for jewellery related jobs in Jaipur, there is no dearth of options. From traditional artisanship to modern day manufacturing, this city has something to offer everyone.
Jewellery makers in Jaipur have been involved in making the finest pieces since time immemorial. This ancient craftsmanship has made the city an ideal destination for those seeking employment in this segment. There are numerous jewellers and workshops offering various positions such as salespersons, designers, goldsmiths, gemologists and engravers who can take advantage of the growth prospects offered by these organisations.
Chandigarh is a great place to find job options with many different industries and companies offering positions. There are a variety of opportunities, from retail jobs to larger corporate positions. Whether you're just starting out or have experience in the industry, it's worth looking into what Chandigarh has to offer.
Retail jobs are one of the most popular opportunities for those looking for work in Chandigarh. From small businesses to large corporations and everything in between, there's something for everyone here. Jobs range from customer service and sales associates all the way up to store managers and more. These positions often provide a good salary along with benefits such as health insurance and other perks that make working in retail even more attractive.
No matter what type of job you're looking for, Chandigarh offers plenty of options that suit your needs.
Are you looking for jobs in different Indian cities? Explore jobs at Mintly, apply for the jobs, and get hired.