Are you interested in pursuing a career in the glamorous world of jewellery? Look no further! In this blog post, we will explore the exciting work opportunities available with the top 20 jewellery brands in India. These renowned brands not only offer exquisite designs and craftsmanship but also provide a plethora of employment options.
Do  you aspire to become a jewellery designer, gemologist, sales executive, or marketing professional?. These brands offer a diverse range of roles to suit your skills and interests. Join us as we delve into the world of sparkling gemstones, intricate designs, and rewarding career opportunities with India's most prestigious jewellery brands.
Find all the answers to your questions about various current Jobs in the jewelry sector. Find your right fit, from the wide pool of opportunities. Search for Jobs online with the best jewelry job platform.
Top Jewellery Brands in India
1. Malabar Gold and Diamonds
With an actress, Kareena Kapoor, as a brand ambassador and decades of trust with customers, MALABAR gold and diamonds is a household name. The company has more than 250 showrooms across 10 countries at present which makes it one of the largest chains of jewelry stores in the world. Recently Malabar Gold has onboarded Alia Bhatt as the Brand Ambassador.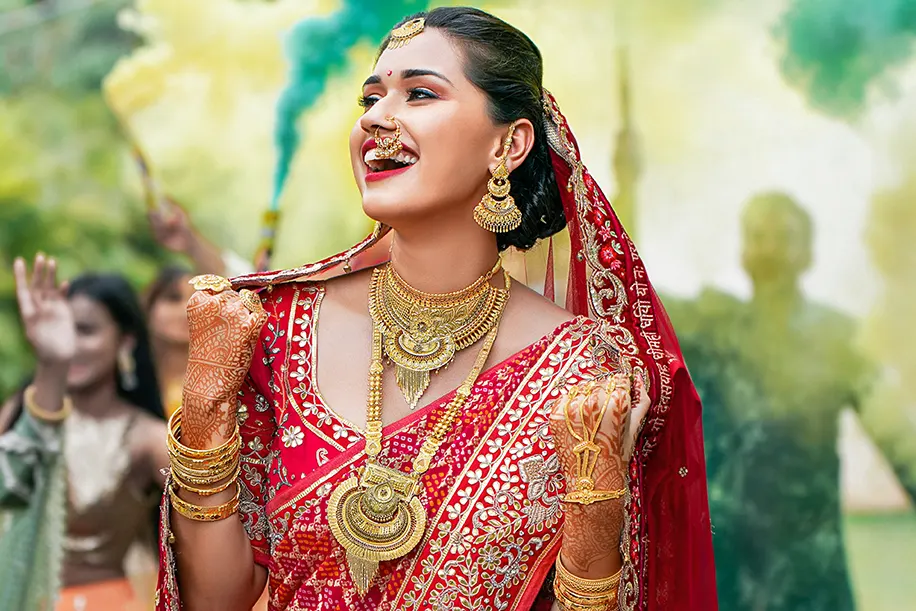 You can be a part of this successful journey.
If you think you have exceptional managing skills and are searching for jobs online in management as a trainee at Malabar Gold and Diamonds, Jaipur has an opening for you.
---
2. ANTARA Jewellery
Two showrooms in Mumbai at key locations. Antara jewelry fully realizes that jewelry purchase in India is a Family tradition. They strive for excellence to meet all customer requirements.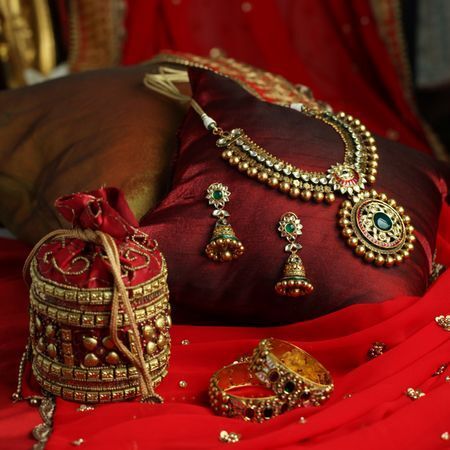 Established over 35 years back, ANTARA jewelry has a pan-India presence. Also exporting all over the world.
They are looking for FULL-TIME SALES EXECUTIVES. So, if you have 2 years of sales experience and believe in your Salesman Abilities. Grab the job opportunity now.
3.Orra Jewellers
An edgy brand that has really captivated the younger buyers with its recent collections. It has been redefining and innovating itself for centuries. Established in 1888 and going strong with its bold policies, like lifetime exchange and buyback.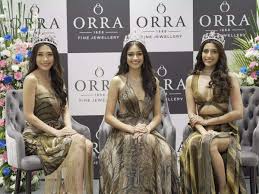 ---
4. TC Jewellers brand in India
Situated on Mansarovar, Jaipur, Rajasthan. TC Jewellers are a leading jewelry brand in India. They offer a great collection, Reliable products, 100% genuine products, and Free shipping. This makes them a preferred brand amongst jewelry customers.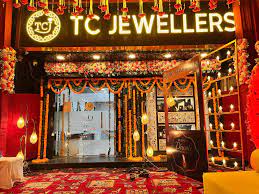 TC Jewellers are looking for – Account Intern, Digital Marketing Executive, Social media marketing intern, and full-time digital marketing executive.
---
5. BlueStone Jewelry
An extensive online presence has made Bluestone jewelry one of the top gifting jewelry brands in India. Their collection in every segment is truly breathtaking. Women's Jewelry, Men's Jewelry, Kid's Jewellery, Gold Jewellery, Diamond Jewelry, Pearl Jewellery as well as Gems Jewellery.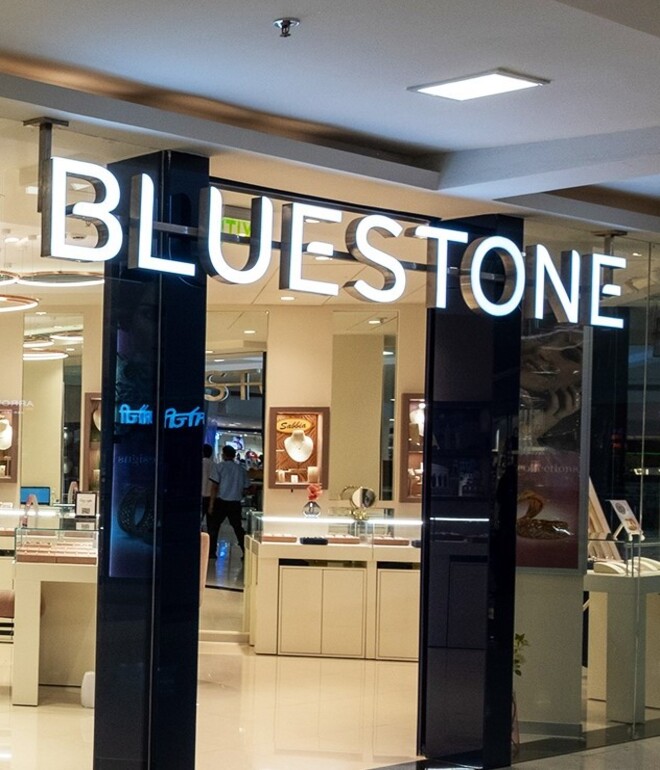 Bluestone is looking to hire Retail Sales Executives and CAD Designers for various locations in India. A Minimum Graduate with decent communication skills in addition to work experience is a must.
---
6. Poddar Diamonds
Poddar Diamonds sells top-graded, independently-certified diamonds worldwide. They have a huge inventory of small and large stones.
There are multiple job openings for jewelry professionals in Poddar Diamonds.  At Poddar Diamonds, you can apply for various Retail Sales Roles and Back office positions. Having good experience with GATI will help you get into Data Entry Roles.
---
7. Voylla Fashions Pvt. Ltd
Just as the name suggests Voylla brand is a very fashion-aware organization. They started operations in 2011 and their young leadership reflects in the fresh feel of their collections.
Voylla Fashions Pvt Ltd offers exciting job opportunities in the field of jewellery. With a strong presence in the Indian jewellery market, Voylla provides a platform for individuals passionate about the industry. As part of their team, you can explore various roles such as jewellery designers, gemologists, sales executives, marketing professionals, and more.
Working with Voylla allows you to be a part of a creative and dynamic environment, where you can showcase your talent and contribute to the growth of the company. Join Voylla Fashions Pvt Ltd to embark on a rewarding career in the world of jewellery.
Voylla Jaipur is looking to present job opportunities to jewelry professionals. Check out the work opportunities with one of the top 20 jewelry brands in India.
---
8. Arianna Jewels
A pioneer in ensuring product purity. Arianna jewels mostly get their diamonds and gemstones delivered directly from the mine, straight to jewelry manufacturing and diamond cutting and polishing facilities.
They are also leaders in following fair wages standards. Arianna Jewels, Surat offers exciting job opportunities in the field of jewelry design, manufacturing, sales, and customer service. With a reputation for exquisite craftsmanship and innovative designs, working at Arianna Jewels  provides a platform for growth and creativity. Join the team and be a part of the thriving jewelry industry in Surat.
---
9. Valchandson Jewellers
With the prime location of Bandra working in its favor, Valchandson Jewellers have built a substantial clientele.
As Valchandson Jewellers explains, they are insightful about the change of taste & time, powered by their 75-year-old strong legacy. From daily wear to party wear, they have it all. You'll find a variety of gold jewelry collections like Italian collections, kid's jewelry, American diamond jewelry, engagement and daily wear rings, pendants, bracelets, earrings, and much more.
---
10. JKJ Jewellers
JKJ is one of the topmost trusted brands of jewelry in Jaipur. These jewelry brands in India are known for their Royal designs. and offers trust and quality for years in all segments.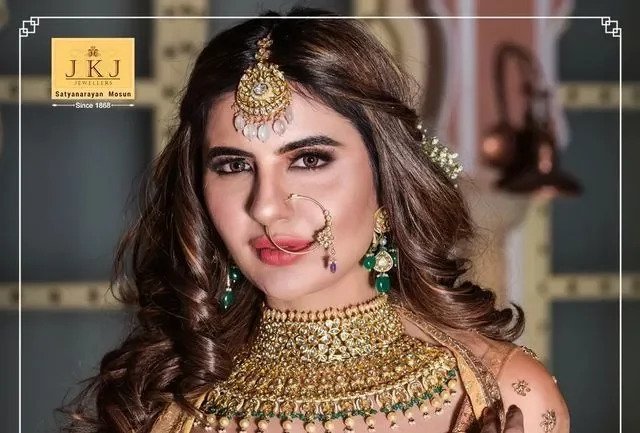 Apart from the usual collections of Gold jewelry, Diamond Jewelry, and Bridal jewelry, you can also shop here for exclusive artifacts and precious idols of Lord Ganesh and Lord Krishna.
---
11. Thakorlal Hiralal
As the website describes itself, "When Thakorlal Hiralal was established in 1912, it marked the start of an extra ordinary journey spanning over a century. The Thakorlal Hiralal jewel is at once collectible and wearable, manufactured with great care to reflect the belief that great design is timeless and style is eternal.
At Thakorlal Hiralal, they believe that celebrating the special moments of your lives with exquisite jewelry is the ultimate expression of love."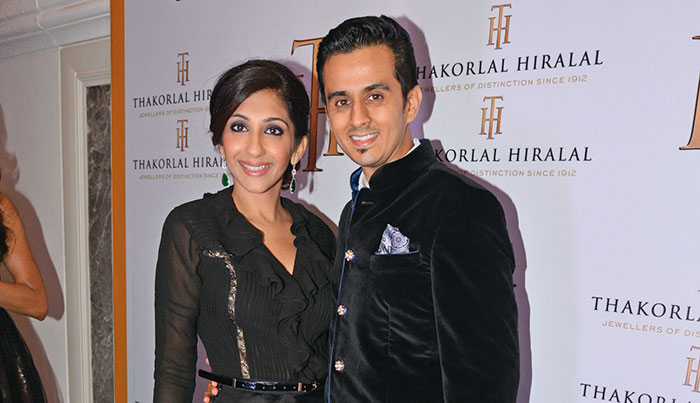 Thakorlal Hiralal believes in creating designs that are both collectible and wearable. They follow the mantra that great design is timeless and style is eternal.
Thakorlal Hiralal offers exciting career opportunities in the field of jewellery. With a rich heritage in the industry, they provide a platform for individuals to showcase their talent and creativity. Whether it's designing, crafting, or selling jewellery, Thakorlal Hiralal offers a range of roles that cater to different skill sets. Join their team and be part of the sparkling world of jewellery.
---
"Delivering Joy" is the tagline of Vaibhav Global and they are truly committed to it. They are a multi-national electronic retailer and manufacturer of fashion jewelry and lifestyle accessories.
According to Vaibhav Global Limited (VGL), "Headquartered in Jaipur, Rajasthan, VGL was incorporated as 'Vaibhav Gems Limited' in 1989 and renamed as 'Vaibhav Global Limited' in 2013. The Company went public in 1996-97 and has since evolved into a thriving, vertically-integrated electronic retailer of fashion jewelry and lifestyle products in the USA and United Kingdom on its TV Shopping channels – ShopLC, USA, and The Jewellery Channel (TJC), UK.
The TV coverage is complimented by e-commerce websites/mobile apps www.shoplc.com and www.tjc.co.uk. Currently standing at 132nd rank in Fortune India's Next 500 list, VGL is listed on BSE and NSE in India."
---
Timeless twins, Bridal wonders, and Downtown collection are some of the latest collections that are guaranteed to steal the heart of any jewelry admirer. AARA has a major stronghold in all trade shows nationally as well as around the world in Turkey, Italy, Hong Kong, and Thailand.
The brand is driven by the passion of its founder, who ensures Perfection as he himself is a jewelry designer.
---
14. Johreez.com
Just as the name suggests. Johreez.com is a dominant online brand. They cater to the needs of ultra-busy customers who may prefer to order jewelry from home or office instead of the showroom.
This space has its own share of challenges, and Johreez.com is a team of competent professionals well equipped with handling those.
---
Delicate and elegant designs. High-end pieces for High-end clients. The name Rose was chosen to signify Beauty, Power, Royalty, and Romance.
The designs carry an amalgamation of eastern tradition with western innovation. To maintain a legacy this flawless, every member of the team has to be up to par.
From skilled artisans and craftsmen to sales and marketing professionals, there are roles for everyone. Joining the House of Rose team means being part of a prestigious brand, creating exquisite pieces and serving discerning customers.
---
16. CS Jewellers brand in India
Located in Pune- CS jewelers is a well-established brand since 1827. They offer the right blend of tradition and fashion in their designs. They cater to not just conventional jewelry, but also pooja-related exquisite artifacts in Gold and Silver.
Working experience with a brand like this can really enhance your portfolio, and if you don't have any job experience you can approach the Intern opening.
---
17. Mani Jewels
Mani Jewel was established in 2001 as a manufacturer and wholesaler. This is a symbol of unique and exclusive jewelry. Specializing in Diamond Jewellery brands in India.
Of course, certain Diamond pieces also need a Micro setting, which is what the company is looking out for. An incentive-inclusive job with moderate experience.
---
18. Giva
Giva exudes a classy chic vibe. Its innovative ways to connect with its customers through Publishing their stories is one of the many unique ideas Giva has got to the market.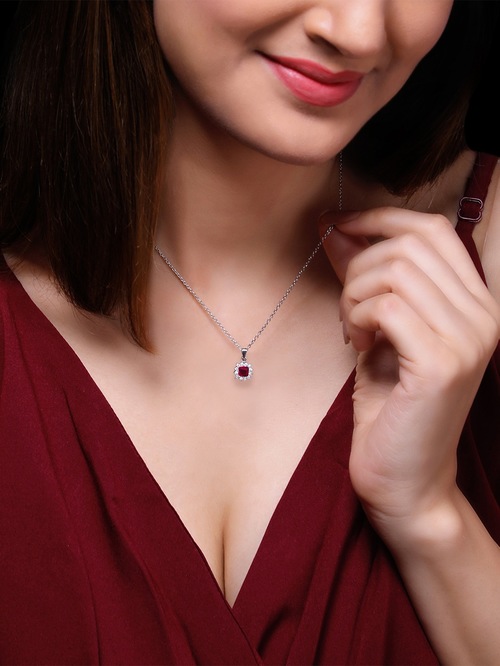 Keeping up with the times it offers to ship, tracking orders, and Festival Theme based gifts.
To keep the operations running requires a good team. Team with various people fulfilling various roles. Right now, the role of Jewellery buyer/merchandiser is up for grabs in Bengaluru.
Freshers will also be accepted, and one of you would be free from searching for jobs online. Many Retail Sales Roles and Marketing Roles are open with GIVA. You need to prepare well for the Interview with a professional resume in hand.
---
19. Pink City Jewel House
Three factories in Jaipur – the colored stone capital of the world. Jewelry is produced "completely house"
Strong believers in fair wages and maintaining a meteoric work environment. They maintain an environment most conducive to making high-quality products.
---
20. Bhima Jewelry Brand in India
With 36 Jewellery shops across south India Bhima Jewelry proudly boasts of a loyal and professional staff of 2000 people. A tribe you can also join if you are a Female with customer relations experience.
Bhima Jewellery offers a wide range of job opportunities in the jewellery industry. With a legacy spanning over nine decades, Bhima Jewellery is a renowned brand known for its exquisite craftsmanship and innovative designs. They provide various positions, including sales executives, customer service representatives, jewellery designers, goldsmiths, gemologists, and store managers.
Working at Bhima Jewellery allows individuals to be a part of a dynamic and creative team, where they can showcase their talent and passion for jewellery. Employees receive comprehensive training and development programs to enhance their skills and knowledge. Bhima Jewellery values employee satisfaction and offers competitive compensation packages and growth opportunities. Joining Bhima Jewellery means being a part of a prestigious brand that celebrates the beauty of fine jewellery.
Conclusion
Working with top 20 jewellery brands in India opens up a world of exciting opportunities for individuals passionate about the industry. These brands offer diverse roles, from design and manufacturing to marketing and sales, providing a platform to showcase talent and creativity.
The industry's growth potential and reputation make it an attractive choice for career development and job stability. With the right skills and determination, one can embark on a rewarding journey in the world of jewellery with these esteemed brands.