218 views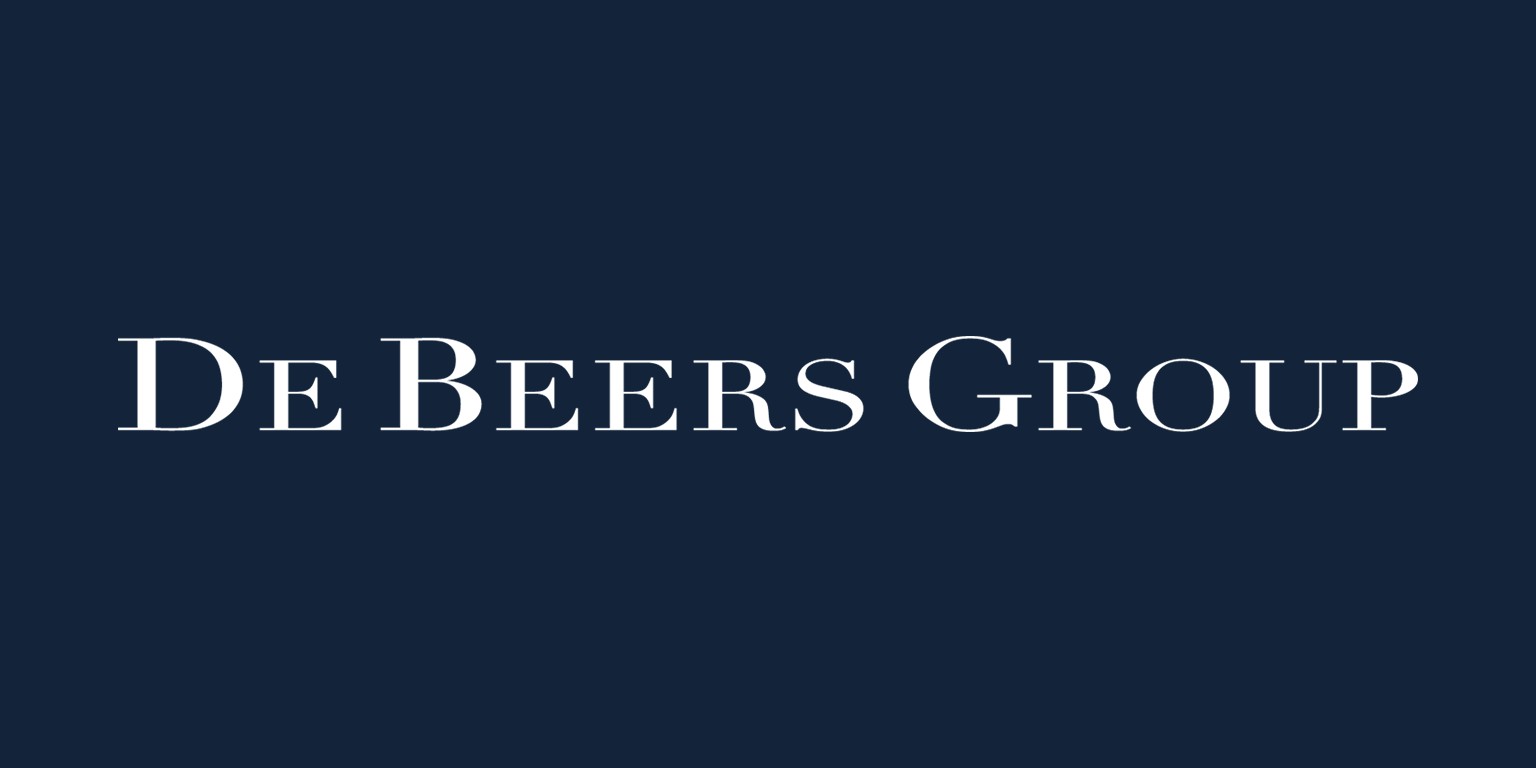 De Beers Jewellers sees diamonds as nature's finest works of art. All De Beers diamonds are ethically sourced and meticulously hand-selected for beauty, inspiring timelessly beautiful jewellery designs that enhance each wearer's individual sense of style.
The Home of Diamonds
Since its inception in 2001, De Beers Jewellers has been the destination for natural De Beers diamond company jewellery. Sharing over 130 years of diamond expertise, the brand guides individuals on their personal journey of discovery, helping them find the diamond that is unique to them.
The De Beers Jewellers flagship store opened in London's Old Bond Street in 2002, reflecting the sophistication, creativity, and individuality synonymous with the city. Since then, the brand's footprint has expanded to 16 markets around the world.
In 2020, De Beers group launched its new website with a unique offering among the fine jewellery industry, an extensive product selection available for purchase, including engagement rings and solitaires from the entry price points of My First De Beers to high jewellery.
Beyond Transparency
Most diamonds are sourced from De Beers mines in Botswana, Namibia, South Africa, and Canada. Not only does the brand know the provenance of its diamonds but can ensure they had a positive impact along their incredible journey.
Every De Beers Forevermark diamond has a unique inscription, ensuring that it is natural and hand-selected, beautiful, rare, and responsibly sourced. Each diamond is assessed by experts at one of the Group's Institute of Diamonds in Belgium, the UK, and India.
During every step of its incredible journey, each diamond is selected against strict criteria to ensure that only the most beautiful diamonds are chosen. Going beyond the standard 4Cs, it considers several additional criteria to ensure each diamond is stunning, starting with a rough diamond of superior quality, evaluating its cut for symmetry and durability, and ensuring a near-perfect polish.
De Beers – A Global Brand
In 2008, the Group launched De Beers Forevermark in Hong Kong (SAR of China) and China. In the following years, the brand quickly expanded to Japan, Singapore, Mexico, the Caribbean, US, India, and Malaysia.
Today, De Beers Forevermark diamonds are available in more than 2,400 retail outlets around the world, in countries including South Africa, the United Arab Emirates, Canada, and Australia. Through its partnership with the global luxury marketplace, Farfetch, the Brand is present in over 100 countries.
Working at De Beers Group
We're the world's leading diamond company, paving the way for our entire industry. It has a team of more than 20,000 people across 28 countries, developing their expertise in everything from recovering diamonds to designing and selling beautiful diamond jewelry.
We're a company with a rich history and a sparkling future – and we aim to enable all those we work with to live up to their full potential. The company is focused on more than just diamonds. They are driven by a desire to:
Make life brilliant for people, their customers, and the communities
Define a new world where brilliance is achieved every day
Ensure equal opportunity for every employee, empowering them more
Create a safe, supportive work environment for their well-being
Instill innovation, creativity, passion, and knowledge of its people
Care for our natural world as the status quo
Create a positive impact and a lasting legacy through projects like our elephant translocation program, local entrepreneur support, and community health initiatives.
Their set of values underpins everything we do. They're the standards we hold ourselves to, and a promise to continue our pursuit of brilliance. That's why they invest in their employees – their personal development/growth, training, mentorship, and well-being. It's why we're committed to it. It means rewarding individual excellence and group achievements.
If you are looking for employment opportunities in this prestige Group, or De Beers jobs within Jewellery, gems, and Metals industry, you can follow and subscribe to our page on Mintly.
Jobs at De Beers Group
Company Description 
Our two retail brands, Forevermark and De Beers Jewellers work with the finest diamond cutters to bring customers the world's most beautiful diamonds.
Our diamonds inspire us to shine and we are committed to making a positive difference in the people and places we touch.
If you have the personality and skills to share our passion for all that diamonds can do, we'd love to hear from you. We're the world's leading diamond company – a unique luxury business that thrives on the creativity, passion, and knowledge of our people.
To push our company forwards, we always need to think differently. We welcome diverse perspectives

and people who spark fresh thinking and aren't afraid to challenge assumptions.
De Beers Group of Companies Hiring for Digital Manager
Key Responsibilities:
The digital manager will be part of the marketing team and will report to the Snr. Manager – Marketing.
S/he will be responsible for Forevermark's digital and social brand communication.
This role will be responsible for the development and implementation of India-specific marketing plans, interactions with agencies, and the Indian and London central teams.
Digital and social communication and campaigns

Managing SEO/SEM, marketing database, email, social media, and/or display advertising campaigns

Creation and roll-out of India-specific communication programs, email campaigns, advertorials, generation of online traffic, and consumer engagement

Delivering campaigns on time and on budget

Champion/drive initiatives that support the delivery of the brand promise

Maintain brand identity consistency

Analysis of competition digital activities and understanding of the latest initiatives in digital and social media 

Preparation of briefs for agencies and analysis and interpretation of the results of campaigns

Monitoring of partners' usage of the Forevermark Intellectual Property and trademark following brand guidelines.

Coordinating and communicating the launch of campaigns to external and internal customers as well as employees.

His /Her deliverable will include an increase in brand awareness, relevant differentiation, value, accessibility, and emotional connection.
Qualifications -Key competencies & skills 
Proven working experience in digital marketing

Highly creative with experience in identifying target audiences and devising digital campaigns that engage, inform and motivate

Experience in optimizing landing pages and user funnels

Experience with A/B and multivariate experiments

Solid knowledge of website analytics tools (e.g., Google Analytics, NetInsight, Omniture, WebTrends)

Working knowledge of ad serving tools (e.g., DART, Atlas) 
De Beers Group of Companies Looking For Manager – E-commerce
Key Responsibilities:
Drive the digital commerce business for de beers Forevermark India

A close look at revenue contribution and ROI Implement innovative marketing initiatives on marketplaces effectively and build ROI including lowering cpl, cpa, cpc, and cpm

Improving conversion, website visits, and time spent on website Operational responsibility of e-commerce business from a marketing point of view- inventory management, product updating, returns, reporting, new product launches, alliances

Manage customer engagement and feedback related to the e-commerce business.
Job description:
Manage the day-to-day operations of the e-commerce business Drive the de beers Forevermark India e-comm sales strategy, and annual cycle planning Drive the e-com marketing budgets for various categories, channels, etc.

Drive the end consumer-facing CRM ops of the brand Responsible for the website catalog management across all platforms Relationship management & monthly cycle planning with existing partners

New partner identification and development in line with de beers Forevermark India e-comm sales strategy.

Drive the decision tree on product assortment on the basic consumer insights

Work closely and collaborate with the global digital team, UI/UX team, merchandising, commercial, legal, and logistics teams.
Qualifications:
Work experience (must) – 3 to 4 years of experience handling eCommerce for premium d2c brands or luxury brands

Technical capability (must) – SEO, performance marketing, marketplace seller portal management, google analytics, google ad words, FB ads, programmatic advertising Technical capability (desired) Shopify, CRM tools, UI/UX development

Competencies (must) – analytical bend, execution excellence, collaboration

Educational qualification (desired): MBA / postgraduate degree in marketing
De Beers Group Senior Sales Associate in Dubai, United Arab Emirates Area
Key Responsibilities:
Training new employees using product and company knowledge
Teaching new employees sales strategies through leading by example
Processing customer transactions
Building rapport with customers
Closing sales and adding additional items through the use of various sales techniques
Sustainability at De Beers Group – For People & Planet
Building Forever, De Beers' blueprint for creating a positive and sustainable impact that will endure well beyond the discovery of its last diamond.
As part of this, they
invest over $25 million annually in community programs, developing economic resilience.
support 10,000 female micro-entrepreneurs and 10,000 girls in Science, Technology, Engineering, and Mathematics (STEM) programs.
350,000 employees across the diamond world are committed to following their Best Practice Principles, defining responsible business, social conduct, and industry-leading ethical standards within their own industry.
They are committed to protecting the planet for generations to come, preserving six acres of land for every one acre they use for business operations, and for the protection of endangered species and wildlife. By developing innovative technologies, using renewable energies, and transforming our business, they will become carbon neutral by 2030.