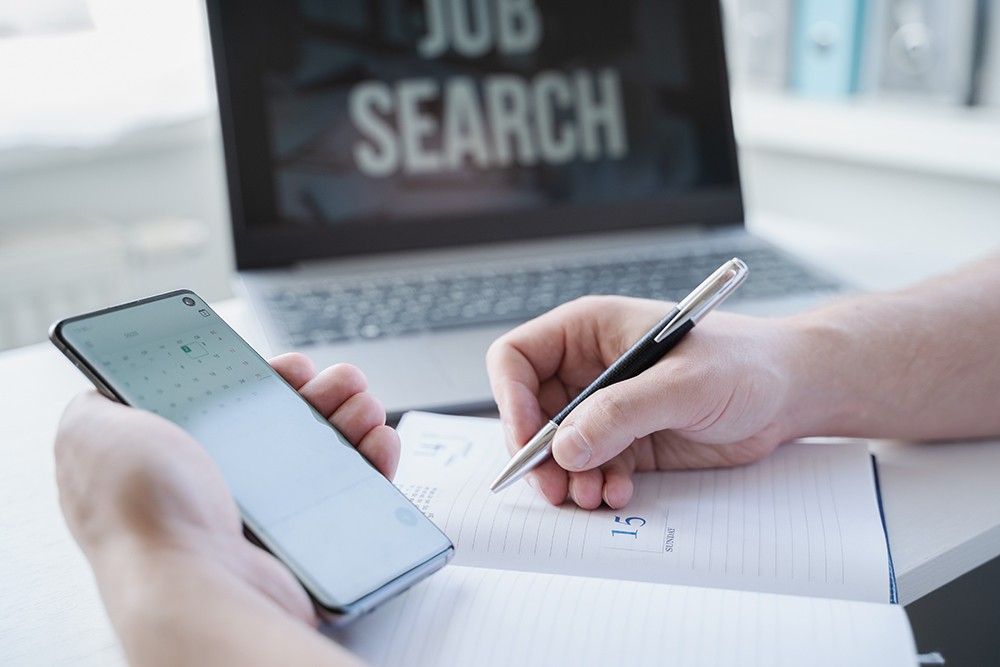 Last Updated on 12 months by The Mintly Team
Job consultancies work as mediators between organizations and job seekers. They help to provide the manpower to the companies and jobs to job seekers.
But Most job consultancies are frauds these days. Job seekers were cheated in the name of recruitment. So you should be very careful before approaching any job consultancies or consultants.
Top and genuine job consultancies in India according to us which are genuine and who really provide jobs for decades. Here are the top 10 job consultancies in India.
1. ABC Job Placement Consultancy
It is one of the best Job consultancies in India which was founded in 1969 by Dr. Bish Agrawal. ABC Consultants is a preferred talent acquisition with over 500 consultants. It is well known for providing customized recruitment solutions for over 49 years.
They tie up with leading companies, MNCs, and other job consultancies across India. They also provide recruitment solutions in other countries. ABC Consultants network includes 9 offices spread across 8 major Indian cities.
Office Address: 1st Floor, Eros Corporate Tower, Nehru Place New Delhi 110 019
Contact No: +91 11 4934 3900
Email: info@abcconsultants.in
2. Kelly Services India Job consultancy
This job consultancy was started by William Russell Kelly in 1946 in America and very soon it becomes popular in America and spread its service in other countries.
Kelly service in India is a leader in providing workforce solutions, serving clients and candidates for Recruitment and Staffing solutions across industries. It is one of the best job consultancies.
Office address: Kelly Services India Private Limited,
Unitech Cyber Park, Tower C, 10th Floor, Sector – 39, Gurgaon – 122 002, Haryana – India
Contact No: (91) 124 472 6666
Email: KellyServicesIndia@kellyservices.co.in
3. Ma Foi Randstad
This was started in 1992 as Ma Foi which later on in 2008 changed to Randstad. It has established a powerful presence by providing quality recruitment services. Today, with its presence across 20 cities, Randstad is a leading HR service provider and job consultancy in Chennai, India.
Office Address: Randstad India Ltd, Randstad House, Old No: 5 & 5A, New No.9, Pycrofts Garden Road, Nungambakkam, Chennai – 600 006
Toll-Free Helpline – 1800 267 4050
4. Manpower Job Placement Consultants
Manpower job placement consultants provide recruitment solutions for the last 65 years. In 2015, Manpower Group job consultancy was named one of the World's Most Ethical Companies for the fifth consecutive year.
They have more than 400,000 clients in 80 countries and territories. Their network is spread over 13 major cities in India.
Corporate Office: ManpowerGroup Services India Pvt. Ltd
Offices Address: First Floor, DLF Building No. 10-B, DLF Cyber City, Gurgaon – 122022
Email: enquiry@manpowergroup.com
Board No: +91-124-679-5400, 1800 419 4001 (Toll-Free)
5. Team Lease Job Consultancy
Team Lease Services was established in 2002, it is one of India's leading human resource services with over 2500+ clients and 1700+ employees across the country. It is a famous job consultancy in bangalore.
Team Lease is listed at 8th position in Fortune India magazine in both NSE & BSE markets.
The company at present has nearly 2,00,000 associates/trainees spread across the country in 6,600+ locations and has to date given employment to 1.7+ million people with an aim to hire millions more.
Registered office: TeamLease Services Limited, 6th Floor, BMTC Commercial Complex, 80 Feet Road, Koramangala, Bangalore 560095 Karnataka, India
Contact No:+91-80-3300 2345, +91-80-3324 3001
6. United HR Solutions
It was established in 1986 by Dr. O.P Pahuja. He started as a united consultant later in 1996. It becomes United Placement Consultants Pvt limited and in 2007 United HR Solutions.
Initially, it catered to textile industries in Nigeria and later extended to other countries. United HR Solution is an ISO-certified job consultancy that served over 450 clients in 15 countries.
Offices Address: Office No.102, UGF, World Trade Center, Barakhamba Road, New Delhi – 110001
Contact Person: Mr. V. N. Vasudev
Contact No : +91-11-23411426
Email: delhi@uhr.co.in
7. Brain Behind Brand
Brain Behind Brand job consultancy was founded in 2008 by Mr. Amitava Banerjee. And from then it successfully provides Satisfactory Service.
They provide a complete recruiting solution including Interviews, screens, and Shortlisting Candidates. Also, they expanded branch offices in four major cities to provide better service to the maximum.
Kolkata(Head office): 708, Rajdanga Main Road Block GE-III, KMDA Plot, Kolkata, 700109, West Bengal, India.
8. Lavya Associates
A renowned name, Lavya Associates HR Services provides service over a wide geographical area. They have dedicated a team of professional consultants offering top-of-the-line global executive recruitment and selection services.
They are well known for providing reliable, fair-minded, and straightforward executive recruitment solutions.
Office Address: 3rd Floor, SCO 12, Feroze Gandhi Market, Ludhiana – 141001
Contact No: 0161-4604567, 4674567
Email: contact@lavyaassociates.com
9. Klaxon India Consultancy
Klaxon India, a job consultancy in bangalore was started in the year 2004, with a vision to provide great recruitment and staffing services to our clients. They employ over 65 consultants with over years of experience with leading Indian and international companies.
Klaxon's network includes 5 offices spread across major Indian cities and one global office based in Dubai, UAE.
Office Address: Karnataka, India(Head Office ): 121 / 1 & 2, Bricade Eternia, Opp Brigade Towers, Brigade Road, Bangalore – 560 025, Karnataka, India
Contact Number: 080 4370 7092
10. Bluebay Consulting Services
Bluebay consulting services specialize in FMCG, retail, and FMCD industry jobs. The company serves the leading national and international FMCG brands such as Mamatha food Pvt limited, Café coffee day, Nature fresh, greens, maps, etc.
It aims to provide sustainability by mitigating risk through the utilization of intelligence gathering disciplines, proactiveness, and experience. It is a modern, global consultancy for security and risk management services, possessing a broad spectrum of capabilities. It offers numerous services to government entities, corporations, high net worth individuals, and other private enterprises.
Its mission is to provide sustainability to its clientele through advisory and strategic security solutions, with a focus on proactive countermeasures, technology, force protection, and security management, enabling its clientele to succeed in any environment.
Office Address: Brigade road, Bangalore | Establishment – 0000 | Website – bluebayconsulting.net|
Mintly is the fastest growing community-driven marketplace for Jewellery Professionals and Brands in the Industry, currently focused on India and Dubai markets with a target to expand into other regions in the coming years.