198 views
Last Updated on 6 months by The Mintly Team
A marketer's job is a challenging one in today's always-on, digital-first world. Not only do they have to come up with an appealing brand image and message, but they have to figure out how to adapt marketing collateral to countless different channels and learn best practices for each one.
To keep up with the demands of the modern digital marketing industry, professionals should consider adopting and incorporating certain habits into their workflow. We asked a few members of the Young Entrepreneur Council what habits they recommend marketers pursue to help them boost their careers. Here's what these experienced business leaders had to say.
1. Think From The Customer's Perspective
Marketers should try an interesting mental technique where they visualize their customers and "enter" into the customer's minds. When they make it a practice to really see and feel what the customer experiences, they can view their own work in a different light. This can help marketers craft better content, make the marketing material more personalized and create more compelling offerings. Stepping into a different zone (i.e. the customer's mind) can be an exercise in creativity that has powerful and actionable results.
2. Follow The Marketing Data
Although marketers are often creative types, it's important that they also embrace the cold, hard world of data analytics to gain a clearer understanding of what appeals to their audience. Marketing data analytics tools can help marketers find out, objectively, what their audience is more likely to engage with, click on, watch or subscribe to. They also allow marketers to run A/B split tests to determine what efforts are more effective than others to achieve a certain objective. By embracing data analytics, marketers can streamline their workflows and concentrate on efforts that convert.
3. Schedule Blocks Of Time
Maintaining accounts has a relatively low investment in terms of time and creativity, assuming it's being done frequently and by the same account manager. If, while maintaining accounts, you uncover an opportunity for a project, do not stop working on it. Schedule projects separately from maintenance work—do not mix these worlds. That being said, as part of maintenance, take the time to create very detailed notes so that you can easily jump back in later. When you do finally sit down to work on the project, make sure to leave yourself sufficient time to complete a milestone, assuming there are several tasks within the project you created for yourself. Having this separation of work and scheduling time will help you be more productive, especially in demonstrating greater strategic value to your clients.
4. Focus On Your Existing Marketing Content
Most marketers today understand they need to produce large volumes of content to build a traffic base. They often focus on creating new content, overlooking the value in their existing assets. Pro marketing tip: if you want to keep up with today's competitive markets, it's important to use your current content to its fullest potential. For example, you can:
Identify your most popular content and use these insights to inform future content you create.
Update old content with new data, visuals, or perspective then republish for more reach.
Repurpose old content as an infographic, video, slide deck, etc. You can also turn a series of blog posts into an ebook guide or report.
5. Understand Current Trends in Marketing
The most important habit a digital marketing job expert needs to be fostering is understanding what trends are hyped up at the moment and being able to translate them for your own company or clients. Marketers need to let go of their egos and understand their opinions don't matter. The market sentiment rules everything.
6. Create a Memorable but Simplified Marketing Message
There are only so many ways to directly promote your products and services through digital marketing. Sometimes it's worthwhile to stray away from your main marketing agenda to tell stories that make your brand more memorable and likable. The more creative you get with storytelling, the more likely you'll stand out and improve your brand image.
A great example of a digital marketing job campaign with this focus comes from the diaper brand Huggies. They found research showing the positive impact of hugs on babies — hugs help build their immune systems, stabilize vital signs, improve brain development, etc. This inspired the brand's "No Baby Unhugged" campaign aimed at educating parents about the benefits of skin-to-skin contact and providing volunteers in hospitals for babies in need of hugs.
Write for a four-year-old audience. A lot of times, we overthink everything and assume our audience knows as much as we do. You might even be tempted to sound super sophisticated when selling a technical product to a technical audience. While you have to check the industry buzzwords and properly explain the product, you should as much as possible focus on simplifying the message. If you can explain what you do to a four-year-old, then you're on the right path. In fact, most of the top-selling books of all time are written at the fourth-grade level. This doesn't mean you write like a fourth-grader—it means you write a story in a way that everyone can comprehend.
7. Build Partnerships & Create A Relationship as a Marketing
Advertising is a great way to broaden your reach on social media and the web. But it doesn't compare to the power of a strong recommendation from knowledgeable influencers. Collaborate with other major players in your industry to reach a new audience and gain some social proof for your business. You can also enlist the help of micro-influencers to serve as your brand advocates on social media marketing and digital market jobs and the blogosphere.
Today, people don't want you to just sell them a product. You need to create relationships that go beyond selling, instead focusing on knowing. It's about knowing the customer's needs and making them see how the product or service can help them solve that need or problem at the moment. Generate value. This not only helps in the sales process but can also lead to customer loyalty. It is important not to focus on the product when selling but on the customer. Establish a conversation, generate trust, and make them feel that it matters to the brand and that their need is a priority. Today it is the customer's experience that can ensure success in sales and success in the salesperson's career. – Kevin Leyes, Leyes Media & Team Leyes, by Leyes Enterprises
8. Be Social & Embrace Paid Social Media Marketing Tips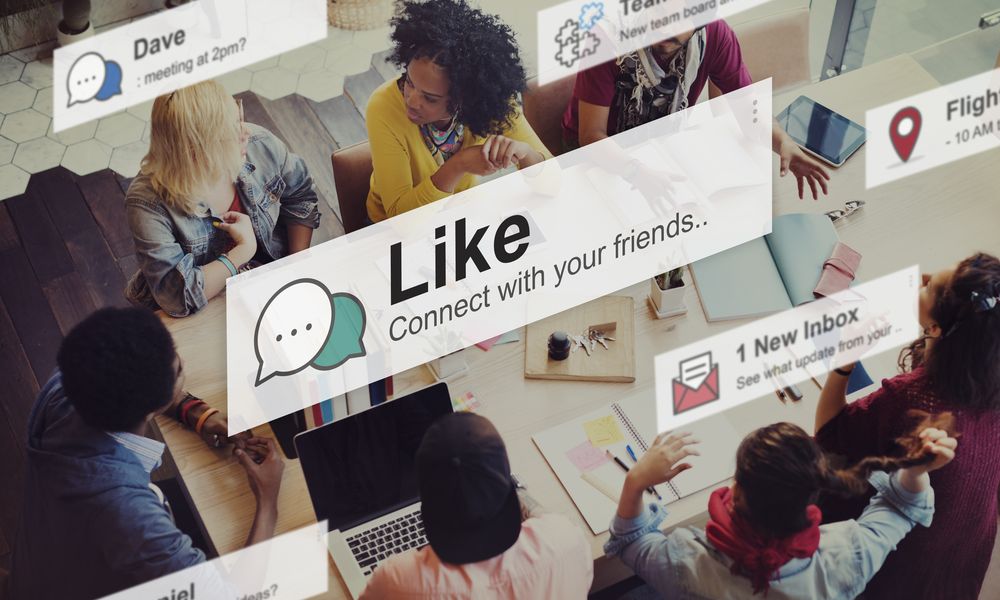 Be social. It's important to take the time to not only respond to your own public profiles but to also find other companies and people and interact with them on their platforms. As the time-tested rule states, you have to give free value with 80% of your content and only promote the remaining 20% of the time. This is something that happens naturally outside of the digital "social" world as you can say that only 20% or less of your interactions with people are direct selling or promoting your business and the rest of the time you are interacting with people on everything else. It is a great habit to go out and interact and support your followers, and even people who don't follow you back, on their platforms and engage in what interests them.
86% of social marketers already use Facebook ads, and the platform's advertising revenue continues to grow. Meanwhile paid advertising options have come up on Instagram, Pinterest, Twitter, and elsewhere. Social media marketing jobs and platforms are tweaking their algorithms, making it clear to brands that paid promotion is a must if you want to get visibility. If you want your social media marketing strategy to maintain or gain momentum, then embracing paid social is a must.
9. Nurture Marketing Brand Advocates
People look for recommendations from their peers to make purchase decisions. Your own customers are a powerful resource to help you reach new audiences and drive conversions. To make the most of your brand advocates, create campaigns to incentivize them to spread your message. Create an online community or offer rewards for referrals, for example. You can also create a branded hashtag and encourage audiences to use it.
For instance, Audi once took advantage of a hashtag a fan-created on Twitter called #WantanR8. They surprised the Twitter user by letting her drive an R8 for a day, then used the hashtag to promote the vehicle and offer more free rides to Twitter fans.
Connect Online and Offline Marketing Strategies
Creating a consistent customer experience online and off is an important aspect of memorable marketing in 2021. More and more businesses are using virtual and in-person events to influence audiences and drive sales, but they often think of them as isolated from online marketing initiatives. To get the most out of virtual and in-person marketing, first, identify what steps you want your audience to take after the event (e.g. engage with your emails, sign up for a free product demo, etc). Then create a virtual or in-person experience that nurtures them on this journey. Read more about omnichannel marketing strategy…
9. Know Your Competitors (KYC)
Keep an eye on what your competitors are doing. This is a prime example of working smarter, not harder. There's a high chance that your competitors have marketers just as smart and hard-working as yourself and maybe some of them even have bigger budgets than you. This means that they're effectively doing all the hard work for you. Look at what keywords they're advertising for, what kind of copy they're using, which ads they've discontinued, where they are getting mentions and backlinks from, and so on and so forth. Do this across all of your competitors and it'll start compounding fast and keep you plenty busy with work that's proven to get results.
10. Constantly Optimize User Experience
Creating a message that speaks to your target audience is only the first step to success in online marketing. It doesn't matter how great your content is, it won't drive conversions without excellent website user experience (UX) to go with it.
So make sure you're constantly testing and optimizing UX to drive marketing goals. This includes improving site speed and navigation, ensuring your content is easy to consume on mobile devices, and more.
Play For The Long-Term & Look for Opportunities to Diversify in Marketing
I believe marketing is a game. It's easy to make quick bucks by engaging in short-lived techniques and processes, but your strategy should be to progress and survive for the long term. Start off by building a scalable brand on the internet, promote it and build a customer list. Having a list of relevant customers is a valuable asset. And incorporate some of the strategies like social proof, testimonials, reviews, etc. into your marketing. Also regularly engage with your audience to build trust and relationships, which in return can increase every odd of prospering in the long run.
Most marketing budgets today don't allow businesses to pursue every distribution channel at once. You need to carefully select channels that are most likely to bring strong returns from your investment. So look for opportunities to diversify your strategy by first researching your audience. Identify niche sub-channels where you're able to cut through the marketing noise, such as on YouTube, social media marketing tips and groups, etc. Then you can diversify your strategy knowing the payoff will be worth the investment.
Mintly, the hiring marketplace for the gems, jewelry, and precious metals industry, aids job seekers in getting opportunities for marketing jobs and related roles.