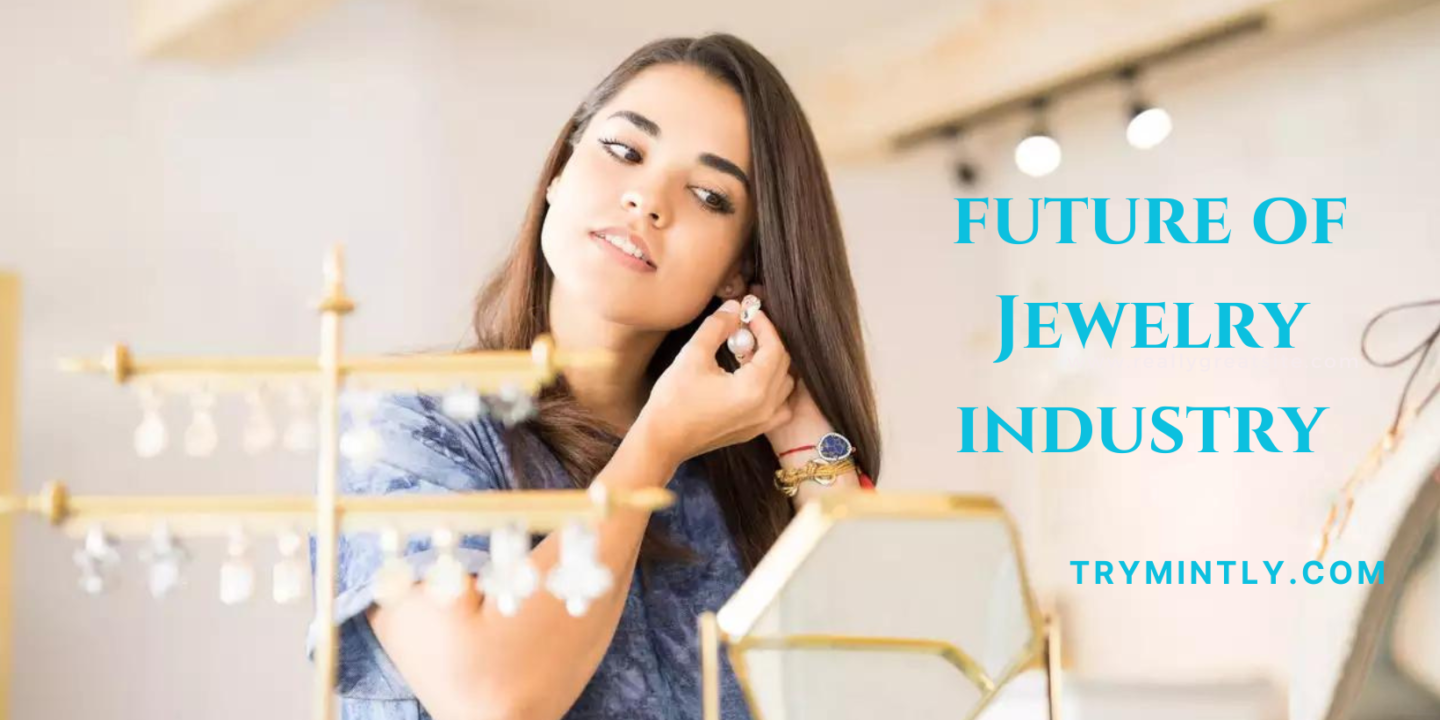 Last Updated on 2 months by The Mintly Team
Jewelry is like a biography, a story that tells many chapters of our lives. Hence, the gems and jewelry industry or sector plays a significant role in our life as well as in the Economy. Being quite a dynamic and fast-growing industry, consequential changes in the jewelry industry are underway, both in consumer behavior and in the industry itself. In the coming years, the development of large retailers/ brands would largely contribute to the growth of the gems and jewelry industry or sector. Established brands are guiding the organized market and opening opportunities to grow.
The global jewelry market has seen continuous growth in the past few years and is projected to reach $480.5 billion by 2025. The jewelry industry has become one of the fastest-growing divisions in the luxury sector, prompting LVMH's largest purchase yet: the $16.2bn acquisition of Tiffany in 2019. It contributes 7% to India's GDP and 15% to India's total merchandise export. It employs over 4.64 million people, which is expected to reach 8.23 million by 2022. Annual global sales of $179 billion are expected to grow at a healthy clip of 5-6% each year, totaling $302.48 billion by 2020. But the jewelry industry is still primarily local.
The ten biggest jewelry groups capture a mere 12% of the worldwide market. Only two— Cartier and Tiffany & Co. —are in Interbrand's ranking of the top 100 global brands. The rest of the market consists of strong national retail brands, like Christ in Germany, Chow Tai Fook in China, and small or midsize enterprises that operate single-branch stores.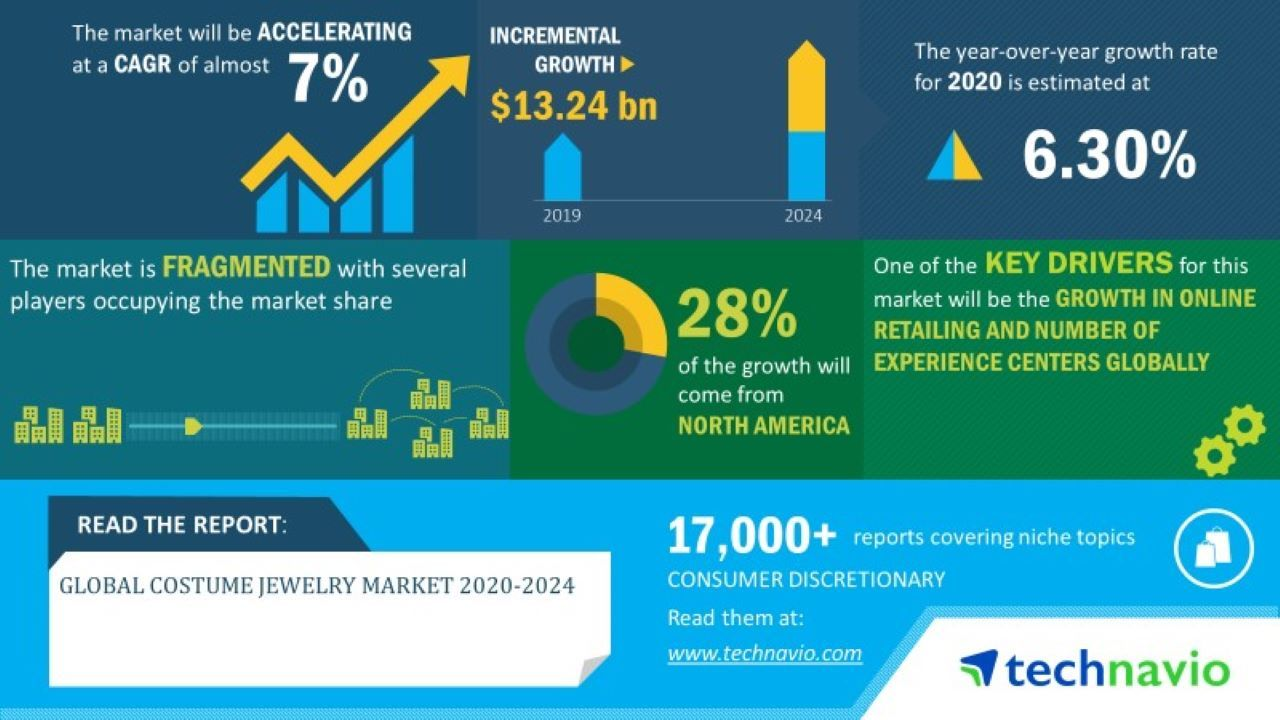 Factors & Challenges in Jewelry Industry:
The jewelry market industrial trends research process includes various factors such as government policy, competitive landscape, market environment, present trends of the market, upcoming technological innovation, market risks and barriers, market opportunities and challenges, a growing number of digital buyers, an increasing female population, an increasing middle-class population, and growing tourism. The typical challenges would be in the form of declining rough-diamond mine supplies, e-Commerce fraud, and even delayed marriages.
As per the research, four types of consumers driving the growth of branded jewelry are identified:
"New money" consumers who wear branded jewelry to show off their newly acquired wealth and maintain a social strata
"Old money" consumers, who prefer heirlooms or estate jewelry
Emerging-market consumers, for whom established brands inspire trust and the sense of an upgraded lifestyle—a purchasing factor quoted by 80% of them.
Young working consumers who turn to brands as a means of self-expression and self-realization
Upcoming Trends in the Jewelry Industry:
Fashion Jewelry
To redefine the future of this industry, heavy jewelry is to be replaced with lightweight and sleek options. In upcoming times, industry manufacturers will focus on more sleek and simple designs, ranging between Rs 5000-25000. For example, the most famous Indian jewelry brand Tanishq has come up with 'Mia by Tanishq'. It is fashioned for the working woman who looks to jewelry to express herself.
The charming collections are elegant and exciting, powerful and playful, trendy and tasteful, and fine and fun. Their necklaces, bangles, rings, pendants, earrings, and bracelets are all made to mirror the woman who asserts herself in every sphere of her life, and looks great while balancing all aspects of her life – personal & professional together; for the woman of today who is always on the move, hence Mia- Me In Action.
In light of this trend, fine jewelers might consider introducing new product lines at affordable prices to entice younger or less affluent consumers, giving them an entry point into the brand. Alternatively, they could decide to play exclusively in the high-end and communicate that message strongly through its advertising, in-store experience, and customer service, like the brand Finnati, crafting ethereal designs with diamonds having supreme cut and clarity.
New Brands in Fashion Jewelry
Due to the high soaring prices of gold and diamond, artificial jewelry is in more demand and has a great potential to prosper. It is more affordable and convenient to embrace. For example – Voylla, Kushal, Sukkhi, Mirraw, Jumkey, Bluestone, Odara, and many small retailers are into the artificial business. Also, the concept of renting artificial and stoned jewelry is expanding as customers tend to rent heavy bridal jewelry for the occasion and return it as they are of one-day use. The celebratory mindset of our returning customers looking to celebrate personal milestones will also add to the demand.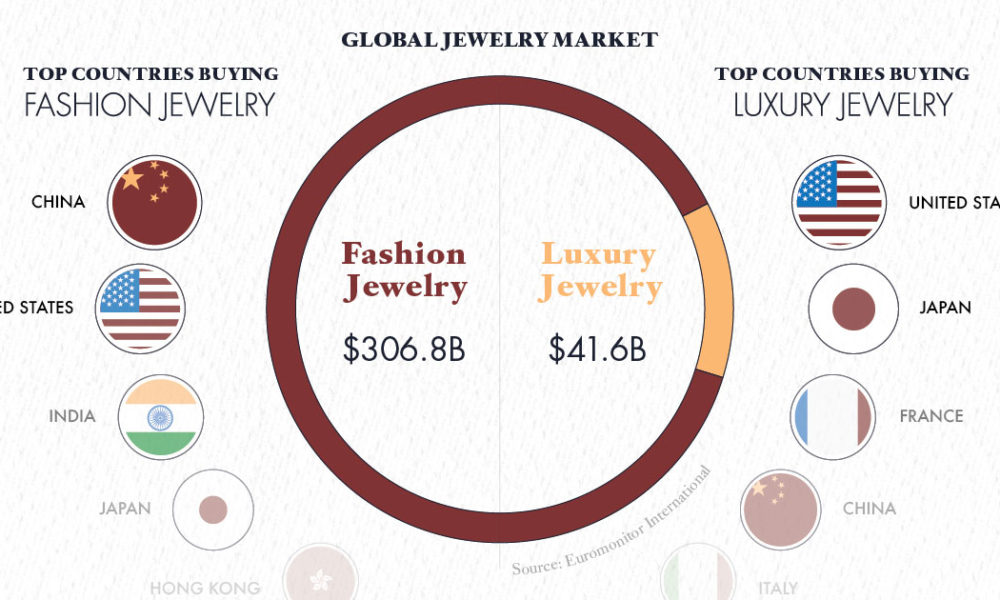 Customization & Personalization
It gives jewelry a special touch because it is designed to meet someone's requirements. Giorgio Armani Privé, Prada, Dolce & Gabbana, and Hermès all debuted their first high jewelry collections last year. Gucci, owned by Kering, also entered the high jewelry industry, debuting a garden-themed Haute Joaillerie collection during the couture shows in Paris with a dedicated space in the Place Vendôme.
This collection consists of more than 200 pieces, the majority of which are one-of-its-kind. Louis Vuitton traditionally bought cut gems but has started buying rough stones after seeing a surge in demand for unique creations, working with clients directly to determine their final forms. The success of personalization-driven jewelry brands like Pandora has inspired new businesses that approach the concept with varied aesthetics.
Higher value on Ethical sourcing
Crystal Clear Production – This shows a shift towards more transparency in the mysterious world of diamonds: a fascination with the stone, coupled with the increasing demand for sustainable production processes and traceable, ethical supply chains, means new procedures are coming into play. Transparency is critical, especially among millennials, who favor products and businesses that have a conscience. The 4 Cs will no longer cut it –– millennials want to be assured that what they are buying has not had a negative impact on humans or the environment.
Mintel's report demonstrates that sustainability and ethics are top of mind for 55% of UK jewelry buyers, who say it's important for them that the jewelry and watches they purchase are made ethically. With an increased awareness of sustainability comes a desire for recycled materials. Many contemporary jewelers have been using mainly recycled gold for years, while others –– such as Lilian Von Trapp and Vieri –– work exclusively with it. British brand Lylie's uses precious metal salvaged from technology waste, dental waste, and clients' unwanted scrap: a process known as 'e-mining'.
Internationalization of Jewelry Industry & Brands consolidation
There is an expectation that a handful of thriving national or regional jewelry brands will join the ranks of top global brands by  2021. Swarovski is an oft-cited example. In addition, some local brands will almost certainly become known globally as a result of industry consolidation. International retail groups will acquire small local jewelers. For example – Luxury goods giant LVHM's acquisition of Tiffany & Co. for a whopping $16.2 billion at the end of 2019.
This  marked the end of a year characterized by "super mega-mergers" worth over $10 billion in corporate deal-making. LVMH, owned by the wealthiest man in France, along with the addition of Tiffany's to its global brand has helped bolster its jewelry industry, opening a path to the lucrative bridal and diamond sphere, and expanding the brand's exposure to luxury consumers in the USA.
Financing
When the jewelry industry offers to finance its customers, the shopper doesn't have to postpone a purchase due to a lack of funds. A brand like Harry Winston is very clear about what it stands for. A lower-priced offering would be dissonant with its image and dilute its brand. Subscription services, like Switch, MintGoose, and Pura Vida
jewelry clubs allow customers to loan high jewelry. This comes for a fraction of the cost of purchasing.
A small-scale wedding may imply a bigger investment in the jewelry industry. As wedding ceremonies have become a close-knit affair, families will not resort to lavish weddings, they will certainly look at gold as an embodiment of an auspicious beginning. Nowadays, gold and diamond are not considered mere investments but holding dignity in owning precious jewels.
Technology
Timeless jewelry is all geared up to be a part of the new round. In this digital era, new standards will be set for after-sales services from home pick to home delivery of the repaired products.  There will be a lot of new changes in the service sector. A change will occur in terms of customer handling. Teams are being trained on how to demonstrate the jewelry to persuade the customers.
They are being trained on how to communicate and channel a smooth experience for customers. The 'Bureau of Indian Standard' on gold hallmarking in India from January 2018 to include BIS mark purely in carat  as well as the unit's identification. This enabled  the jeweler's identification mark on gold jewelry. The move is aimed at ensuring a quality check on gold jewelry.
Experiential – More and more jewelers are opening piercing salons, as demand skyrockets, largely due to the trend of multiple ear piercings. Maria Tash at Liberty and Harrods, Lark & Berry in Marylebone, and Sacred Gold in Coal Drops Yard is a far cry from the grungy tattoo and piercing studios of Camden High Street –– arguably a rite of passage for many a 15-year-old.
Social media marketing & Online shopping
Most consumers prefer to buy expensive items from brick-and-mortar stores. It is always  perceived as more reliable and which provide the opportunity to touch and feel the merchandise. This was a crucial factor in a high-involvement category driven by sensory experience. As for fashion jewelry, it is predicted to have a slightly higher online share of sales, around 10-15% by 2020.
The bulk of these sales will come from affordable branded jewelry. This is a  standardized product segment in which consumers know exactly what they're getting. Jewelry industry manufacturers can use digital media as a platform for conveying information, shaping brand identity, and building customer relationships.
According to a recent survey, two-thirds of luxury shoppers engage in online research prior to an in-store purchase. One- to two-thirds say they frequently turn to social media for information and advice. According to Gartner's , the share of online sales across  US and Western European jewelry industry sales doubled over 2019.  This has beaten the growth of  brick-and-mortar brands. More than 1 in 20 US jewelers stopped trading in 2018, according to the Jewelers' Board of Trade (JBT). Companies were forced to either consolidate or close their doors due to e-commerce.
Eg: Jennifer Fisher (social-media savvy) is using her 270k-follower-strong Instagram account to promote her mid-range brass line. She has been promoting on-trend pieces like statement hoops, and sculptural cuffs worn by plenty of celebrities. Her private, D2C fine jewelry industry fuels the 100-percent self-funded business. Net sales were up 40% year-over-year, while the brand's online sales were up 200%.
Gender Neutrality within Jewelry Industry
The Gender fluidity has become more commonplace nowadays. More than 35% of Gen Z know someone identifying as non-binary according to a 2018 Pew study. Jewelry buying power is changing the way you perceive. Starting  from watches to wedding rings and beyond the gender fluidity exists. More Unisex pieces are coming to the fore. For example, Gucci's first jewelry collection is targeting  no specific gender.
Amidst COVID-19:
To prosper and progress in life we have to accept changes and face challenges. Despite slowing down in the pandemic, the gems and jewelry industry has remained fluidic for many decades. The pandemic has changed the face of this industry which is more customer-centric and user-friendly. Gold has reaffirmed its faith in long-term investment criteria and is a safe haven for bad times. Gold is beyond an adornment metal, it is a symbol of security. The phenomenal percentage increase in gold prices will eventually turn into an increment in sales in the coming future. Post COVID, this Industry has been exploding with growth opportunities.
'Jewelry is a treasure that lasts from one generation to another.'
– Dana Seng
Final Thoughts
In conclusion, the jewelry industry has a bright future ahead of it. It will be one of the growing industries in the future. The drive to continuously innovate, create new trends and focus on sustainability will allow the jewelry industry to remain both competitive and impactful. It is thus essential that stakeholders within this sector keep up with market trends. They have to invest in new technologies and support initiatives for responsible sourcing and manufacturing.