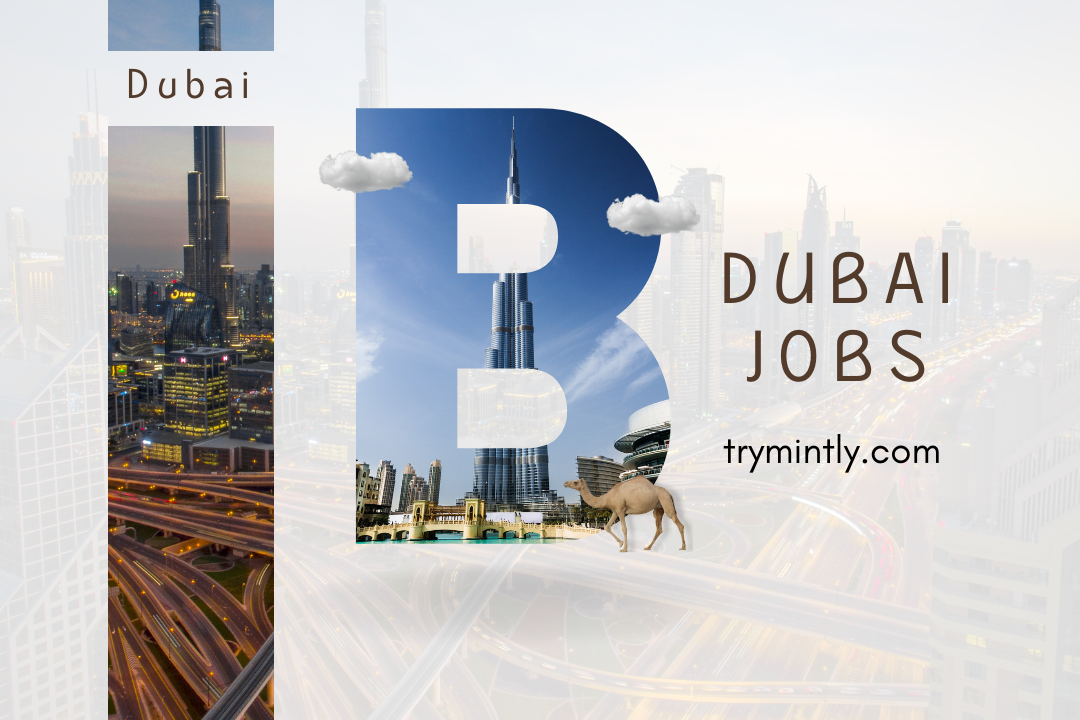 Last Updated on 4 weeks by The Mintly Team
Are you considering a job in the bustling city of Dubai? Landing your dream job in this vibrant metropolis may seem daunting, but it doesn't have to be. With the right strategies, anyone can find success in the job market of this unique destination. In this article, we will discuss five easy strategies for landing your dream Dubai job. From networking to utilizing recruitment agencies, these tips will help you make connections that will open doors to your perfect career opportunity.
A Job in Dubai is a dream come true for any aspiring youngsters from Developing nations. Networking is one of the most important steps to finding your dream job in Dubai. Try to attend as many industry events, such as conferences and workshops, as you can to increase your chances of making connections in your field. These events also provide a great chance for you to perfect your skills and make sure your CV is up-to-date with all the latest qualifications and experience you need for a successful job search in Dubai.
It's also important to take initiative to connect with people on social media, such as LinkedIn and Twitter. Follow industry specialists and influencers in the UAE and participate in discussions related to Dubai job search. Another great way of networking is joining support groups or forums – they provide invaluable advice from experienced people and give you a greater chance of finding a perfect match between your skillset and an employer's requirements.
Keep expanding your network by attending job fairs, community events, seminars, and various professional workshops. Connect with potential employers and platform for up-to-date expert knowledge that could be useful in the future.
Moreover, attending these events also gives you an opportunity to meet new people in the field and form connections. Being active on various job-related events helps build your reputation as a motivated and competent professional, thus furthering your chances of gaining the right connections to get Dubai job. Take advantage of your social circle – it's sometimes through knowing people who already work at a certain company that we eventually land our dream job. Using references is an invaluable tool to use when seeking employment, so don't be shy about asking around for both advice and referrals!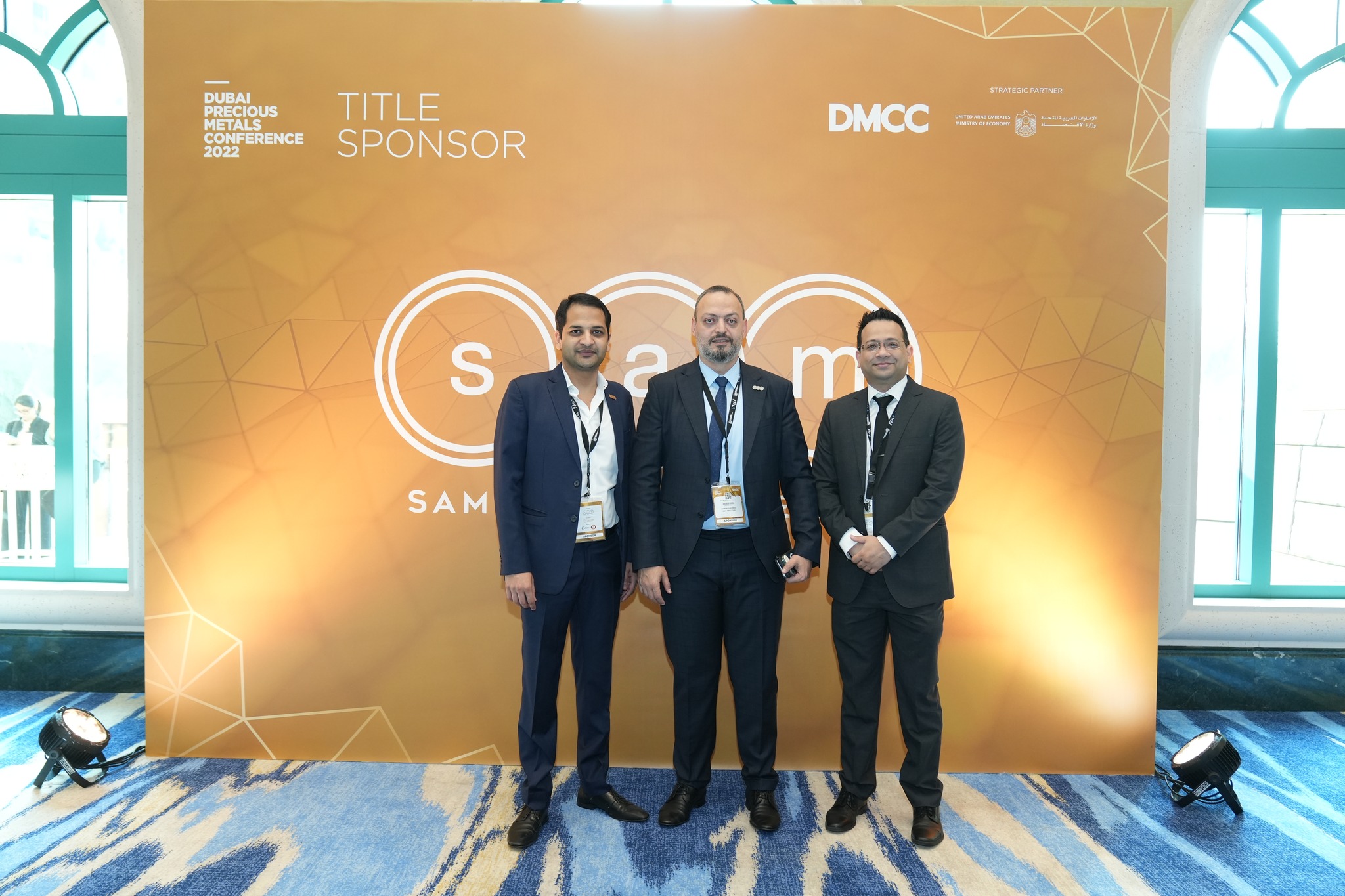 Ensuring your resume and cover letter target the kind of job you're after is key to landing an interview. Update your CV by including any new skills, qualifications or experience that make you even more suited for the position; and make sure your resume showcases your strengths in a concise, clear and tailored way. Similarly, create a targeted cover letter to introduce yourself to potential employers in an articulate manner that demonstrates why you are the ideal candidate for their role.
Even if you've never had a job before, include any writing or research experiences. Always include academic successes and leadership experiences that could be helpful to the employer because they demonstrate your dedication to learning and growing. Furthermore, include any additional courses you've completed or hobbies you have that pertain to the role you're hoping to land in Dubai. 
Focusing on these experiences can make you stand out from among other candidates vying for the same position. This can help wave off potential employers' reservations about hiring a potential candidate with no prior experience in the field.
3. Utilize Job Postings and Online Platforms for Dubai Job
Make sure to search and apply for jobs through different job postings sites such as Indeed, Glassdoor and LinkedIn. It will help you to explore various opportunities in Dubai quickly and easily, so you can narrow down the postings that best fit your profile. Additionally, online job platforms such as Bayzat and Dubizzle are popular in Dubai; by signing up and filling out all of your details, employerscan get an idea who matches their criteria most closely. Registering gives you access to specialized offers that can help take your career aspirations into motion.
Interested in finding Jewellery Jobs in UAE or Dubai Market?. You can use Industry Niche websites such as Mintly to find Jewellery Jobs.
Online job platforms have become a great resource for those looking to stand out in the job market. They allow employers to easily identify a candidate's experience and qualifications; by using these tools, you have greater control over your job search journey. Look out for job fairs, open days and events hosted by recruiters in the city.
They can be useful gateways to make connections and access more information on potential opportunities available too. Have your resume ready with all the relevant information at hand, as it could be your first impression with recruiters or companies of interest.
Networking is also an important aspect of job searching, start building contacts by leveraging social media. LinkedIn, in particular, allows you to showcase your skills and ability to potential employers in a highly visible way. Besides offering tailored job positions and contracts corresponding to the criteria previously mentioned, there are other jobs available in Dubai such as teaching-related or medical roles.
Documents needed could vary depending on the firm or company, so it is a good idea to look up all the necessary requirements beforehand.
4.Take Advantage of Recruiting Agencies in Dubai
If you'd rather leave the job hunting to someone else, then recruiting agencies should be your number one choice. They know the city's labour market better than most, so they can identify opportunities and advise you of how to best tailor your resume and showcase yourself more effectively.
Some Dubai based recruiters specialize in particular sectors, such as engineering or finance, so wherever your expertise lies, make sure to research and only call those servicing the field that you are knowledgeable about.
For example, if you're interested in finance jobs in Dubai, get in touch with recruiters such as Charterhouse Middle East or Hays Recruiting. These agencies have massive databases of both expat and local companies that are always looking to fill roles within the banking and investment industries. It is definitely worth calling them up and asking whether they have any openings that you'd be an ideal fit for. In fact, this can end up being a faster way of finding employment than going through the traditional job hunting process each time!
5. Showcase Your Flexibility with a Targeted Approach
When it comes to job hunting, you must remember that the hiring process can be long and tedious so showcasing yourself in the best possible light is very important. To help boost your chances of success, you should craft a tailor-made application for each role you wish to apply for. Investigate the skillset that's required per job and adjust your CV accordingly. Think about how your experiences have prepared you for this new challenge and what strengths and abilities are taken from each previous position that could impress the potential employer.
For example, if you're applying for a sales role in Dubai and come from a background in customer service, you should focus on how your capability to build relationships and handle people can be applied significantly to creating an effective sales journey. Additionally, explain any transferable challenges or successes that will prove your credibility as a candidate who is suitable for the role. Finally, don't forget to include any additional certifications or qualifications that could have an influence in giving you an advantage.
A targeted approach when applying for Dubai jobs is essential and should be tailored to the job you are applying for. Take the time to look through the information of the job carefully. You have to research potential employers and understand exactly what skills, qualifications and knowledge they would expect from a candidate. By doing this, you can demonstrate why you're the ideal fit for their role and how your current skills and experience can benefit them.
Dubai Job for Indian
Dubai is rapidly emerging as one of the most popular destinations for job seekers from India. With its booming economy and thriving job market, Dubai offers endless opportunities for Indian professionals. If you  looking to make a career in the Gulf region, Dubai is the market. Whether you are a fresh graduate or an experienced professional, there are plenty of Dubai jobs that match your skills and expertise.
The demand for skilled workers in various sectors such as construction, hospitality, finance, healthcare, and technology is on the rise in Dubai. Companies operating in these fields are constantly seeking talented individuals who can add value to their businesses. Additionally, the tax-free salaries offered by many employers in Dubai make it an attractive destination for Indian professionals seeking better financial prospects.
Moreover, working in Dubai provides immense exposure to diverse cultures and work environments. The city's cosmopolitan population makes it an ideal place to build a global network of contacts. Also you will be  experiencing different lifestyles and traditions.
Dubai Job for Freshers
Dubai is a hub of employment opportunities, attracting people from all around the world. It's known for its luxurious lifestyle and high-end job market. This is making it an ideal destination for freshers to kick-start their careers. If you're looking for a Dubai Job as a fresher, there are several things that you need to consider.
Firstly, it's important to understand the job market and identify your strengths and weaknesses. This will help you choose the right industry and position that suits your skills. Secondly, networking is key in Dubai. You make sure to attend career fairs and events . This will help you meet potential employers or recruiters. Additionally, having a strong resume is essential when applying for jobs in Dubai. You make sure it highlights your experience, education background and achievements.
Jewellery Job in Dubai
One particular industry that's booming in Dubai is the jewellery industry, which provides numerous job opportunities for newcomers. If you're someone who's interested in working with precious gems and metals, then Dubai is the place. It's jewellery market could be an excellent place to start your career.
With high-quality training programs available throughout the city, you can gain valuable skills in designing, creating, and selling jewellery products. Additionally, working in this industry will allow you to interact with people from different cultures and backgrounds. This will be  making  an exciting experience overall for you.
To get started on your journey towards landing a jewellery job in Dubai as a fresher, follow the below.
You can cold reach email to HR of Brands Hiring Freshers
Get Certified as Jewelry Designer, Gemologists from Top Institutions
Connect with your Senior Professionals in the Industry and ask for Reference
Precious Metal jobs in Dubai
Dubai is a bustling hub for the metals trading industry, with a thriving job market for professionals seeking employment in this field. One of the most popular categories within metal trading jobs in Dubai are precious metal jobs. These roles typically involve working with gold, silver, platinum and other high-value metals. It require specialized knowledge and expertise.
Those interested in pursuing a career in precious metal jobs will find an array of opportunities available to them in Dubai. Some of the most common positions include traders, analysts, risk managers and brokers who work closely with clients.  They create bespoke investment strategies that meet their specific needs. Additionally, there are also operational roles such as logistics coordinators and warehouse managers that play important roles in ensuring smooth operations within these companies.
Overall, those seeking employment in precious metal jobs can expect competitive salaries paired with challenging yet rewarding work environments.
Final Thoughts
In conclusion, the job market in Dubai is competitive. But with a few simple strategies you can increase your chances of landing your dream job. Start by researching the local job market and potential employers. Next, make sure to refine your resume and ensure it's tailored for each application. Additionally, networking can be an effective way of gaining access to more job opportunities. Keep in mind that employers look for applicants who stand out from the crowd. If you have a unique skill set, you have a good shot at it.