2,263 views
Last Updated on 5 months by The Mintly Team
Rolex company is a luxury watch manufacturing brand popular for its high-quality products. Many people dream of working at this multi-billion dollar international company. The procedure of getting jobs at Rolex company might be the same as the procedure of getting a job at any other company. But you need to be knowledgeable and have a good resume to become its part.
This global brand has thousands of employees who perform different duties. You could be a watchmaker, an ambassador, a business analyst, or a sales professional at Rolex company. It offers many career opportunities. If you are looking for jewelry jobs or jobs at Rolex company, this article will help you find career opportunities there.
Rolex company is one of the top watch manufacturing brands in the world. It was founded in London, United Kingdom, more than a century ago (in 1905). The brand name 'Rolex' was registered in 1908, and it was upgraded to 'Rolex Watch Co. Ltd.' in 1915. Hans Wilsdorf and Alfred Davis were the true founders of Rolex Company.
Today, Rolex's net worth is more than 7.9 billion U.S. dollars, and it is expected to increase more in the future. Rolex watches are treasured all over the world. They are also considered the family heirloom that gets transferred from one generation to the next.
Career Opportunities with Rolex Company Watch
Due to Rolex's popularity and fame, a lot of people dream of working at this company. If you are searching for 'jobs near me on Google then first find whether you have a Rolex company store in your area or not. And even if it is not near your area, you still should not leave the opportunity of working in a faraway Rolex store.
Below are the popular jobs at Rolex company. If you have a related degree and interest in working there, then find the one that suits you and send your resume as soon as jobs open there.
Watchmaker
One of the most valued jobs at Rolex company is the job of a watchmaker. Watchmakers are craftsmen who are skilled in building and repairing watches through different techniques. They know the whole process of building watches and are aware of the usage of different tools and techniques. Behind the Rolex crown is a way of thinking about our place in the world and our aspiration to contribute. We call this perpetual spirit. It is based on a fundamental belief in unlimited human potential, continuous improvement, is always pushing the boundaries, and taking the long-term view. Our watches are built to last. So is our contribution to future generations.
There are many watchmaking schools in the world that teach you all you need to become a professional watchmaker. Even Rolex has founded a school especially dedicated to watchmaking. Lititz Watch Technicum was founded in 2001 by Rolex. The United States has a deficiency of watchmakers. This school was built to remove that deficiency.
You can either get watchmaking training from there or from any other school in the world. It is also one of the highest-paying jobs at Rolex. All you need to have great watchmaking skills to get a chance at Rolex. Watchmakers also have other job opportunities like jewellery jobs, etc.
Brand Ambassador
A brand ambassador is also one of the high-paying jobs at Rolex. A brand ambassador has to promote the products of brands in a positive way. They work on gaining the trust of their audience, increasing brand awareness, and boosting their sales. They become the "face" of that brand. Brand ambassadors speak well of that company and also wear their products on special occasions to represent the brand.
Rolex has several brand ambassadors today. But Roger Federer, a tennis champion, is its global brand ambassador. To become a Rolex brand ambassador, you need to connect with its audience so that they can trust you and increase Rolex sales.
Business Intelligence (BI) Analyst
A business intelligence analyst is someone who has good communication, IT-related, and problem-solving skills. He is aware of the business intelligence tools and techniques and knows where, when, and how to use them. He gives insight to the decision-makers related to their plans and tells there which plan or strategy needs to be amended for the betterment of the company.
As a business intelligence analyst for Rolex, you will understand the business needs, and its state and then find the opportunities to let the brand grow more. You may need to have a degree in computer science to apply for this post. It is also a good-paying job.
Customer Service Representative (CSR)
A customer service representative, also called a customer service advisor, is a person who attends calls and has contact with the customers. He listens to complaints, handles the complaints by contacting the relevant department, provides information related to a product, and processes orders, as well.
To become a customer service representative at Rolex, you need to have good communication and problem-solving skills. You also need to know how to handle work at the computer. Through your communication skills, you will have to make sure you increase the number of customers by resolving their issues and providing them with the best solutions possible. It is one of the jobs at Rolex that does not require very high qualifications.
Service Sales Professional
The primary goal of a service sales professional is to increase sales of the brand. As a service sales professional, you will have to communicate with the customers directly and make sure their needs are met. You will also have to demonstrate or present in front of potential customers to increase sales.
Service sales professional at Rolex does all the above-mentioned tasks. Like other jobs at Rolex, the pay of service sales professionals is also good. People searching for jobs near me on Google can apply for this job too if its vacancy is available at the Rolex. If there is currently no vacancy for this job post at Rolex, then you can try your luck next time and till then work with any other company to increase your experience and make your resume better.
Store Manager and Assistant Store Manager
Another career opportunity at Rolex is to work as a store manager or assistant store manager. Rolex has its stores in 100 plus countries in the world while searching 'jobs near me' also search whether your country has Rolex stores or not. If it has stores, then you can apply for the store manager post if you are qualified enough.
The store manager is responsible for managing several tasks at the store. He makes sure everything runs smoothly at the store. He creates new strategies, motivates all teams, trains new staff, and develops promotional material as well. An assistant store manager helps the store manager execute several duties every day. Both are high-paying jobs at Rolex.
Treasurer
The role of a treasurer is to do budgeting and planning related to finance. You need to be able to manage large sums of money, have an organized mind, and have experience in budgeting. Your duty as a treasurer at Rolex will be to make sure the company has overall good financial health. He checks where the money is invested, how much money was received, and where it is invested.
Treasurers usually have a degree in either finance or accounting. They know how to manage cash flow and read or understand bank statements. You can also apply for jewellery jobs if you have skills that are required in treasurers.
Warehouse Team Leader
Warehouse team leaders work at the production units. They make sure all tasks are performed well there. They are involved in hiring new staff at the warehouses. They make sure all the production processes run smoothly, and if there is any trouble with the production process, they provide constructive criticism. Their main task is to maintain the productivity level at the production unit.
The qualities a warehouse team leader Rolex needs to have are team management skills, the ability to maximize employees' production capacity, and maintain a healthy work environment at the production unit.
Marketing Consultant
A marketing consultant is one of the most liked jobs at Rolex. A marketing consultant is a person who has vast experience in marketing and helps different companies boost their sales through suitable marketing strategies.
As a marketing consultant at Rolex, you will have to design marketing plans and strategies, tweak the running strategies according to the latest marketing trends, and determine Rolex's marketing needs. People having vast marketing-related knowledge and a similar degree are usually preferred for this job at Rolex.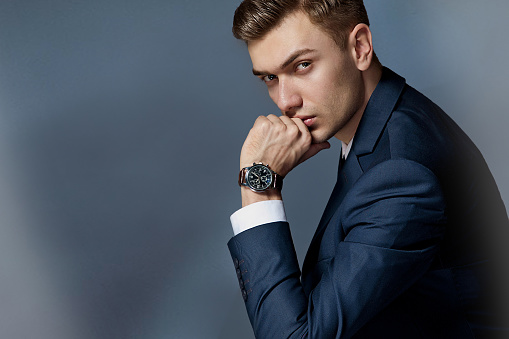 Sales Consultant
Another career opportunity people have at Rolex is sales consulting. A sales consultant has amazing communication and persuasive skills. He also has a great knowledge of the different products that his company offers. He meets different clients regularly, listens to their needs and requirements, and then offers suitable product recommendations.
As a sales consultant at Rolex, your primary goal will be to boost overall sales and bring more profit to the company. If you are looking for jobs near me and have found a company that is looking for a sales consultant, then don't let that opportunity go in vain. Apply there to gain experience, then wait for the job opportunity at Rolex. People interested in jewelry jobs can also apply as sales consultants if they have relevant skills.
Conclusion
Rolex provides several career opportunities to qualified people. Get a relevant degree, and experience, and learn skills before you apply for your dream job at Rolex. Mintly, the Hiring marketplace for Gems, Jewellery and Precious Metals Industry provides all the job profiles and vacancies available at Rolex or similar watch brands. Good luck!