Last Updated on 7 months by The Mintly Team
Surat is one of the most famous diamond hubs in India, and with its sprawling diamond companies and a large array of diamonds for purchase, it can be overwhelming to decide where to buy. The recent opening of Diamond Bourse add to its glory. It is referred as diamond city because 90 percent of the world's diamonds are polished in this city. This guide is intended to provide an overview of the different diamond companies in Surat. This can help you make an informed decision when selecting a company to buy from. We will cover different types of diamonds that are available, their quality, price range and services offered by the different companies.
Before you begin shopping at the various diamond companies in Surat, it's important to understand the different types of diamonds and the factors that determine their quality. The four major aspects of diamond quality, also known as "the 4Cs" are cut, color, clarity and carat weight. Understanding these 4Cs will help you assess the quality of a diamond and make an informed purchase decision.
The cut of a diamond affects its brilliance and sparkle, so it is important to look for diamonds that have been cut to precise proportions. Color correlates to the diamond's hue, grade and intensity of color. Diamonds are graded on a scale from D (colorless) to Z (light yellow or brown). Clarity refers to the presence or absence of blemishes, inclusions and other optical characteristics. Lastly, carat weight is how a diamond's size is graded; one carat equals 200 milligrams.  Evaluating these four characteristics will ensure you select the best quality diamond when shopping at Surat's diamond companies.
Before you purchase a diamond, take the time to understand the different types of diamonds that are available. Natural and lab-created diamonds are the two main types of diamonds. Surat's diamond companies stock a variety of shapes such a round, princess and marquise, as well as cuts like brilliant and step cut. A reliable diamond dealer can also offer information about quality factors such as color, clarity, cut and carat weight. With some knowledge of these factors and just what type of diamond is best for you, you will be able to purchase your perfect diamond from one Surat's many excellent diamond companies.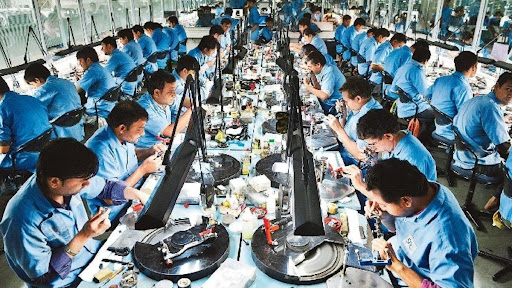 Shopping for diamonds in Surat can be done either locally or online. If you shop locally, you'll have the opportunity to compare different diamond vendors in person and view the diamonds with your own eyes, allowing for more accurate assessment of diamond quality and value. Shopping online typically provides an extensive selection with lower prices, but without being able to inspect the diamond in person, buyers run the risk of purchasing low-quality diamonds or not getting what was promised.
When shopping for diamonds—regardless of where you are doing it—it is important to research the diamond companies you are looking at and make sure their selection follows the Four C's of diamonds: cut, clarity, color, and carat weight. This is even more crucial when you shop online as there is an increased risk of receiving a diamond that does not match its description.
Assessing  where to buy?
Additionally, know your budget beforehand and search for diamonds within that budget—even with discount prices, higher quality diamonds will be more expensive. With careful assessment, researching different diamond companies and comparing options, buying a beautiful diamond in Surat can lead to a rewarding experience for both local shoppers and online buyers alike.
When it comes to purchasing diamonds in Surat, shoppers have the option to either go to a local vendor or purchase from an online company. Local vendors can provide greater flexibility when it comes to inspecting and selecting diamonds while online companies usually offer lower prices on similar products. Additionally, online diamond companies in Surat have access to far more resources than most local stores as they source their product not just locally but also globally. Therefore, buyers must weigh both options carefully before deciding which is better suited for them. Ultimately, understanding the difference between buying a diamond online or locally is key before committing to any purchase.
The diamond industry in Surat is booming and there are more than a few companies that are worth considering. Put in some research to learn more about the renowned companies such as Sarin and Light, Parag Diamonds, Abhushan Jewellers & Gems, SSR Traders, Classic Rock Diamonds, Dattani Diamond & Jewellery, Oros Jewelry, Gisolai & Sons and many others. Make sure you know what each company is specialised on – from loose diamonds and jewellery collections to 18K gold pieces. Learn about their standards of quality when it comes to grading diamonds or unique features they provide.
All the leading companies of Surat have their physical stores in the city along with online versions. Their goods are famous across India, however, some of them even export their diamonds and gems to countries including but not limited to UK, USA, Australia and Japan. From classic pieces of diamond jewelry to statement sets – these companies offer something for everyone and diamond shopping has never been more enjoyable. Finding the perfect item that suits your taste takes time, but it's worth the effort when you pick out a dazzling piece from one of the renowned Surat-based diamond companies.
These companies have built their names upon providing high quality diamond jewelry at a very reasonable price.  Diamonds from Surat is known for their unmatched quality and variety in diamond jewellery. The city is home to many iconic diamond companies, like Mehta Jewels, Grand Diamonds, Parmeshwar Gems & Jewellery, Vijay Gold Mart and Shivali's International who have grown to become the leading choice in Surat's diamond industry.
These businesses are renowned for providing unparalleled service in terms of the quality of their diamonds, range of products and affordability of their pieces. They offer a wide selection of classic solitaire stone sets and stylish multi-stone designs that could fit any occasion. Furthermore, these companies also specialize in custom design jewellery with unique motifs detailed in precious metal befitting an individual's style or taste.
Understand the Investment and Tax Implications of Jewelry Purchases
When you buy diamonds, make sure you understand the nature of the investment and associated tax implications. The best way to protect your investment is to purchase from a reliable source and to thoroughly research the company. Keep all invoices and other documentation in case you need to make an insurance claim in the future. Also check with your local tax department if there are any applicable taxes that could impact the cost.
The Surat diamond companies have a long-standing history of providing Indian diamonds to buyers around the world. From small single-stone pieces to large collections, they are known for creating stunning and unique pieces.  These can be appreciated for their beauty as well as their value. Before you buy any diamond, it is important to understand the terms and conditions of your purchase. This is   to ensure that your diamonds will retain their worth and be protected should anything happen to them.
Before investing in jewelry from a Surat diamond company, it is important to understand their return policy. This can help you protect against any potential fraudulent behavior or inaccurate appraisals. All legitimate companies will offer some form of guarantee as to the authenticity and quality of the diamonds they sell. Additionally, be sure to inquire about any certifications that may accompany your purchase. What provisions they provide should something go wrong with the purchase?. Understanding the repercussions associated with purchasing diamonds abroad or domestically can also help you make informed decisions. Also ensure that you are abiding by all relevant taxation laws both domestic and abroad.
Be Aware of the Different Financing Options Available for Jewelry Purchases in Surat
Most diamond companies in Surat offer payment plans, discounts and financing options that vary depending on the seller's preferences. To get the best terms, we recommend speaking with business owners directly to find out exactly what current terms are. Paying for your purchase in installments may also be a good option.  This will give you  enough time to research the company.  You find out if the company offers quality service and guarantees. There are certain government and financial institution endorsed schemes providing interest rates or discounts when buying diamonds from Surat sellers.
It's important to remember that all diamond buyers should use a reliable source like the Gemological Institute of India (GII). GII provides its certification by thoroughly examining diamonds for flaws, style and color. Also, every diamond is accompanied by a grading report certificate that verifies its quality and value against international standards. It is advisable to consult with multiple companies in Surat before selecting one to buy from. This will ensure that you are getting the best bang for your buck.  You will never feel overwhelmed when buying jewelry in India.
Surat diamond merchants are often flexible when it comes to financing jewelry purchases. Many offer installment plans, which allows for smaller payment amounts over a longer span of time. Some may even provide the option to pay in three or four payments over a few months. They may also be willing to accept credit cards and debit cards as modes of payment. These arrangements tend to carry higher interest rates than traditional bank loans. It is a great way for buyers on budget constraints to purchase their dream item.
Final Thoughts
In conclusion, the Surat diamond industry is a thriving and vibrant market for diamonds of all shapes and sizes. With a wide variety of options, companies in Surat provide the ultimate shopping experience for anyone looking to purchase diamond. The Complete Guide to Surat Diamond Companies provides an in-depth look at the various companies that make up the diamond industry in this city. Shoppers can make informed decisions when selecting their jewelry using this guide. Looking to buy the best quality diamonds in Surat? Our clients in Surat can help you with best buying experience.